Home
About Us
News & Stories
Helping Terp Companies Go "Lean"
Helping Terp Companies Go "Lean"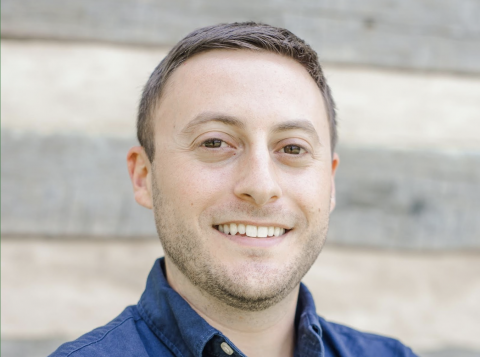 By Sala Levin '10
Brad Eisenberg '09 knows what it's like to be a "starving entrepreneur," from the requisite stint in his parents' basement to the exhausting scramble of working two jobs at once. Now, he works to help other business leaders avoid some of the hazards of the trade–and uses his University of Maryland network to do so.
A native of Columbia, Md., Eisenberg comes "from a pretty big lineage of Terps," he said. His grandfather, sister, aunts, uncles and cousins are all UMD grads — and his parents even met on campus as UMD students. "It was in my blood, and the choice" to attend UMD "was made for me before I even arrived," he said.
As a mechanical engineering student, Eisenberg joined the UMD chapter of Engineers Without Borders, a nonprofit that sends professional and student engineers to work on projects that support basic human rights around the world. Eisenberg traveled twice to Brazil, where he worked on wastewater treatment programs. That experience "sparked my interest in global citizenship and social responsibility," he said.
Shortly after, a project from one of Eisenberg's QUEST (Quality Enhancement Systems and Teams) classes turned into his first business: weBike, a bike-sharing company. Within a few years, Eisenberg also joined greeNEWit, a company founded by fellow Terp Josh Notes '06 that consulted with individuals and businesses on ways to make their homes and workplaces more energy efficient.
Eisenberg, second from right in second row, with the greeNEWit team.
For a while, Eisenberg navigated the two endeavors, ultimately helping greeNEWit grow from the back room of a house at the end of a cul-de-sac to a leader of Maryland's energy economy..
Now, with his company, BE Lean, Eisenberg helps founders, CEOs, and small business owners see what's really happening in their business, fix what isn't working, and create custom, scalable operating systems so that they can get out of the weeds and actually grow their business. One of his longest-running clients? A company that franchises sign-spinning operations, bringing you those artistic sign jugglers you see while driving. Another client of Eisenberg's is a wholesale house plant distributor, which is close to his heart as a self-proclaimed "big plant guy."
Now, Eisenberg is using the Terp Referral Exchange Business Directory to connect with other Terp-led companies. Based in Silver Spring, Md., Eisenberg is eager to use the directory to explore new potential partnerships and see what his fellow Terps are up to. "It was just a cool opportunity to re-engage, [to] see if I can just get back into that community and meet some other business owners and alumni," he said.
Happy Pride Month, Terps! This June, we're celebrating our LGBTQ+ alums, including highlighting a #TerpBusiness or two. Are you an LGBTQ+ Terp business owner? Apply to become a part of the Terp Business Directory for a chance to be featured in June's EnTERPreneur business roundup on the Alumni Blog!
###
The Alumni Blog connects you with the latest at UMD. Check out articles on advancing your personal and professional goals, elevating your UMD pride, and celebrating Terp traditions, legacies and accomplishments. For even more content, follow the Alumni Association on Facebook, Instagram, Twitter, LinkedIn and YouTube. Become a UMD Champion to receive monthly shareable pride points, news and more straight to your inbox.