Home
About Us
News & Stories
Meet the Staff: Erica Lane
Meet the Staff: Erica Lane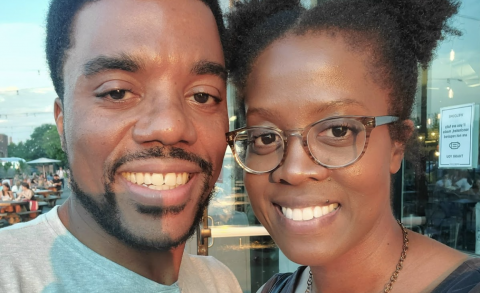 Ellie Geraghty
Meet Erica, the Alumni Association's Manager of Volunteer Programs. Outside of work, you can find her in the kitchen baking a sweet treat, or belting out the lyrics to one of Whitney Houston's classics. Read on to learn more about Erica's role at the Alumni Association and a few of her favorite things at Maryland, and beyond!
In your own words, what do you do at the Alumni Association?
I manage the Alumni Affinity Networks and connect VolunTerps (alumni volunteers) with service opportunities.
Outside of work you can find me…
At home on the balcony, likely enjoying a cup of coffee and some good tunes.
Have you started a new (or renewed) activity over the past few months?
I recently started baking again. Cookies, muffins and anything with oatmeal have been my latest jam.
What's your go-to karaoke song?
"I Wanna Dance with Somebody" by Whitney Houston.
What's your favorite Alumni Association Memory?
Homecoming 2019. It was my first big event with the Alumni Association, and although it was a freezing cold day I enjoyed finally being able to meet alumni in person. The band, DJ, food trucks, and collegial atmosphere made for a great introduction to the Terp community.
Reach out to Erica if you have volunteer service opportunities or want to get involved with an Affinity Network:
Erica Lane
Manager of Alumni Volunteer Programs
Email: egarnett@umd.edu | Phone: 301.405.6860
###
In our "Meet the Staff" blog series we introduce you to the hardworking team members at the University of Maryland Alumni Association who help connect you with fellow Terps, prepare you for new opportunities and strengthen your legacy and alma mater.