Home
About Us
News & Stories
Meet the Board of Governors: Nefretiti Nassar '10, M.S. '12
Meet the Board of Governors: Nefretiti Nassar '10, M.S. '12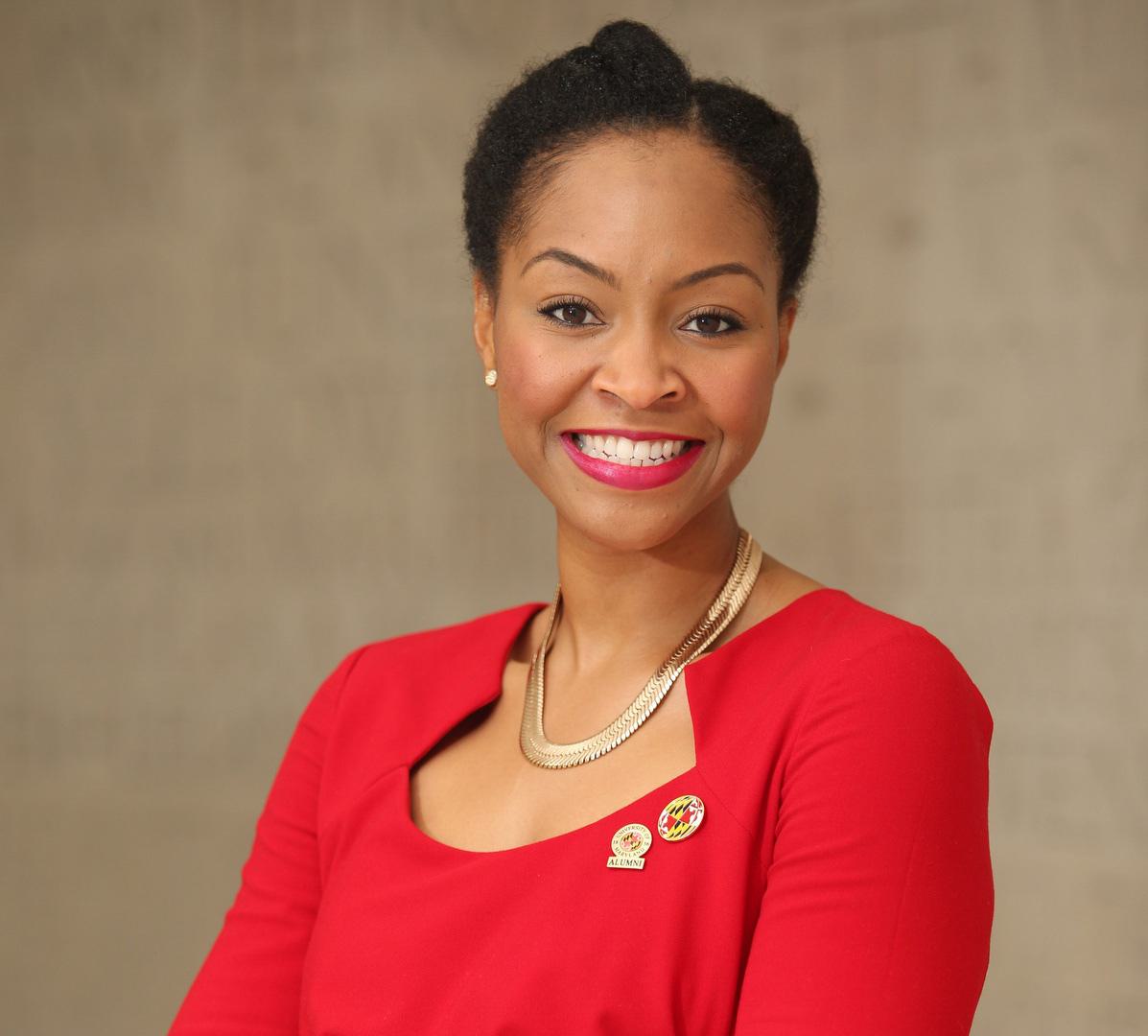 At age 12, Nefretiti Nassar '10, M.S. '12 accepted a challenge that would forever change her life.
The then elementary schooler was participating in a science, technology, engineering and mathematics (STEM) summer camp when the instructor asked her to create a circuit - a complete circular path that electricity flows through.
Using a battery, wires, a circuit board and an LED light, she not only created the circuit but ignited a passion for engineering – one that grew throughout her teen years and led to a thriving career as a senior technical advisor to a chief technology office (CTO) of the federal government.
"By my senior year of high school, I was so enamored by engineering," she remarked. "I said, 'I'm going to go to college and major in engineering."But Nassar's path to engineering success wasn't easy.
In 2008, after two years at the University of Maryland Eastern Shore, Nassar transferred to the University of Maryland College Park to complete her degree in electrical engineering.
"University of Maryland Eastern Shore was such a closely acquainted campus," she said. "Then when I came to College Park, I thought, 'Oh my goodness, the campus is huge.' I had so many students in my physics class, in my math class ... It was a completely different environment."
Feeling overwhelmed by her new environment and the rigors of challenging engineering classes, Nassar's GPA dropped from a 4.0 to a 2.0 during her first semester. Still, she didn't let that stop her from pursuing her dreams of becoming an engineer.
"One of the undergraduate advisors recommended I take a winter session workshop that gave students strategies to study and prepare for exams," she said. "It was a game changer for me."
The workshop instructor expressed to Nassar that she would find value in "diversity of thought," Nassar recalled.
"She said that by leveraging diversity of thought, it would position me to be successful," she said. "The next semester, I set up two study groups: one where I would go to learn as a student from my peers and another where I was a teacher for my peers. I maximized diversity of thought, making sure each of my study groups had representation from all demographic cultures and backgrounds because I wanted to grow and be an elite problem solver."
The approach worked. Nassar's GPA began to rise, and in 2010, she graduated from the A. James Clark School of Engineering. Two years later, she earned her master's degree in systems engineering.
Nassar's commitment to the University of Maryland has remained strong over the past decade. As a graduate student, she helped undergraduates transition to graduate school, and then as a distinguished young professional, she shared career readiness and workforce development strategies with soon-to-be graduates. Nassar, who is also the Amazon #1 Bestselling Author of the career development counseling book, "Play It to Win: Strategies for Millennials Starting in Corporate America," joined the Engineering Alumni Network board in 2016 to further support students in preparing them to transition into the workplace. Today, she serves as an at-large member of the University of Maryland Alumni Association Board of Governors. She chairs the Diversity, Equity, and Inclusion Committee and has successfully led the board's development of a diversity, equity and inclusion statement. "I stay engaged with the university because I am fearlessly passionate about adding value to the future graduates of the University of Maryland through strategy," she said.
###
The Alumni Blog connects you with the latest at UMD. Check out articles on advancing your personal and professional goals, elevating your UMD pride, and celebrating Terp traditions, legacies and accomplishments. For even more content, follow the Alumni Association on Facebook, Instagram, Twitter, LinkedIn and YouTube.