Home
About Us
News & Stories
Meet the Board of Governors: Wilson Wang '03
Meet the Board of Governors: Wilson Wang '03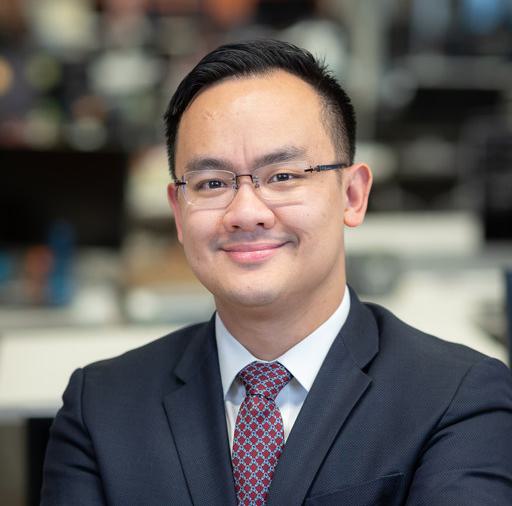 In the late 1990s, teenagers often plastered their bedroom walls with band posters, movie posters and pinboards filled with ticket stubs and photographs.
Not Wilson Wang '03. His decoration of choice? Stock charts.
"I had Yahoo stock charts printed out all over my bedroom," he said. "I pored over them. I just loved charts and numbers. I wanted to go to business school."
To pursue his dream, Wang, who was born in Taiwan but grew up in New Jersey and California, enrolled at the University of Maryland Robert H. School of Business.
"I wanted to get back out east, and the Smith School had a great reputation," Wang said.
While at Smith, Wang said he learned how to connect classroom theories with the real world.
"Professor Mark Wellman was one of the professors who connected the dots for me," he said. "You have marketing, you have finance, you have logistics. He showed how those units have to work together to be harmonized, create a business and make money… It became very useful later on in life."
The Smith School also helped Wang realize his strength in solving problems on a holistic level.
"In many ways, the school compelled me to do more, learn more and have a greater impact in any organization I was part of," he said.
After graduation, Wang held several finance jobs before joining MITRE, a research and development group, in 2009 as a manager of financial planning and analysis. Over the next decade, he gained multiple promotions and increased responsibility with the company. In October 2018, MITRE named Wang vice president, chief financial officer and treasurer.
While he knew of the University of Maryland Alumni Association, Wang never thought to get involved with the organization until a few years ago.
"When I became CFO, I realized my entire life was built off of external achievements," he said. "They drew the best out of me, which was great. But when I reached my CFO goal, I thought, 'Well, what motivates me now?' It felt like I needed to almost reset my purpose and reset my ambitions."
The former teenager who obsessed over stock charts and created a successful career using his business prowess was ready to give back to his alma mater.
He hosted an event at MITRE for the Northern Virginia Terps Alumni Network and quickly saw the power alumni had to help students and fellow graduates. Then in 2021, to make an even greater impact, Wang joined the University of Maryland Alumni Association Board of Governors.
A member of the finance committee, Wang hopes to broaden the association's reach over the coming year and boost attendance at area alumni events.
"Being on the board, I feel more connected to the university," he said. "It's this fascinating convergence of all these different slices of my life – past, present and future, professional and personal."
###
The Alumni Blog connects you with the latest at UMD. Check out articles on advancing your personal and professional goals, elevating your UMD pride, and celebrating Terp traditions, legacies and accomplishments. For even more content, follow the Alumni Association on Facebook, Instagram, Twitter, LinkedIn and YouTube.