Home
About Us
News & Stories
Mentor Monday - Cathy Richards '88
Mentor Monday - Cathy Richards '88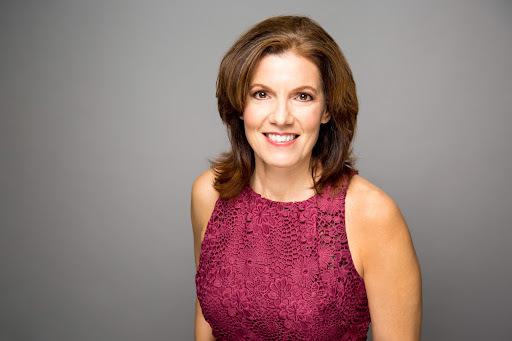 Welcome to Mentor Monday, where we highlight impressive alumni who have been recognized as standout mentors to fellow Terps on UMD's mentorship and networking platform, Terrapins Connect.
This Monday, we are introducing Cathy Richards '88. Cathy earned her Bachelor's degree in Kinesiology and Exercise Science and a Master's degree in Exercise Physiology. She now works as a Lifestyle Strategist, author and speaker. She encourages her mentees to share their excitement for their goals and to do things that will help them in the future!
How many times have you mentored?
2 times.
What do you think is the most impactful part of mentorship?
Encouragement and shared experience.
What's the best piece of career advice you've ever received?
Keep working towards your goals and don't get discouraged if it's "taking too long". Results aren't immediate and your efforts aren't wasted - they are saved up for future results!
What is something important that you have learned in your career that you wish to bestow on other Terps?
Do something NOW that your future self will thank you for!
What would you say to a student or young alum that is nervous to reach out on Terrapins Connect to a mentor?
We were in your shoes once. We wouldn't be offering ourselves as mentors if we didn't want to help. If you're excited to be mentored then we are excited to mentor you! Show your excitement for your dreams and goals and we will be there to cheer you on!
Is there anything in particular that you like to mentor people on?
Health and wellness careers.
Fun fact time! What is your favorite memory on campus?
Cheering in the student section at basketball and football games!

###
Ready to find a mentor like Cathy? Or ready to become a mentor yourself? Head to Terrapins Connect today to get started!
This feature is brought to you in part of our When Terrapins Connect series, which highlights stories of alumni who are connecting on our exclusive mentorship and networking platform, Terrapins Connect. Terrapins Connect is the Alumni Association's go-to platform for mentorship, networking, and career advancement and houses over 16,000 Terps. Want to get involved or be featured? Reach out to alumni@umd.edu
###
Publication of this article does not imply an endorsement by the Alumni Association. The Alumni Blog connects you with the latest at UMD. Check out articles on advancing your personal and professional goals, elevating your UMD pride, and celebrating Terp traditions, legacies and accomplishments. For even more content, follow the Alumni Association on LinkedIn, Facebook, Instagram and Twitter.