Home
About Us
News & Stories
Mentor Monday - Matthew Bouchard '11
Mentor Monday - Matthew Bouchard '11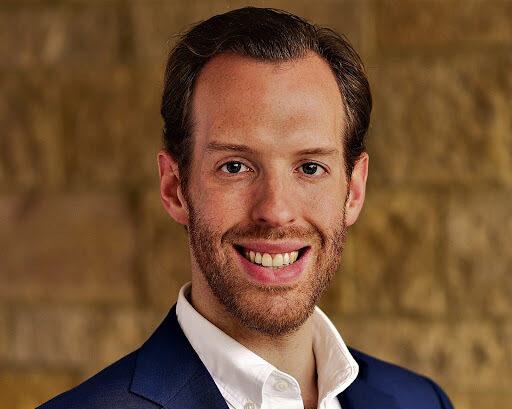 By Megan Masterson & Noor Qureshi
Welcome to Mentor Monday, where we highlight impressive alumni who have been recognized as standout mentors to fellow Terps on UMD's mentorship and networking platform, Terrapins Connect.
Background:
Meet Matthew Bouchard' 11. Matthew has been mentoring for a number of years and currently resides in Washington, D.C., where he works as a Senior Manager for Deloitte Consulting. A former Government and Politics and Criminology and Criminal Justice dual major, he enjoys sharing his knowledge and advice on national security, intelligence and justice field(s). Matthew continuously encourages students to "control and set your attitude and mindset" when it comes to their career.
How many times have you mentored?
Dozens of times!
What do you think is the most impactful part of mentorship?
The opportunity to share any career and/or life advice I've stumbled upon is a gift- I still can't believe most days people care at all about what I have to say! Hopefully, some of the lessons I've learned and the perspective I've gained can help someone early on in their career journey and to find what work they are most energized by day in and day out.
What's the best piece of career advice you've ever received?
Be open to the idea that the vision you have for your career right now likely won't play as you imagine. And that's not a bad thing- you'll find new things that excite you, take on stretch assignments that expose you to new skills you didn't know you had, try out things you thought you'd love only to find out that you didn't and locate the people and leaders who inspire you and want to work with. Having a set path in mind can be limiting, but enjoy the journey and see where it takes you. Your career is long enough and wide enough to reinvent yourself multiple times over!
What is something important that you have learned in your career that you wish to bestow on other Terps?
The most important thing you can do is control and set your attitude and mindset. Skills can be taught and learned, but you control the kind of person, colleague, teammate, and leader you are. Taking initiative, asking questions, listening carefully, following through, investing in yourself, and effectively collaborating with others go such a long way and are all things you don't have to rely on anyone else for. Look for these people and follow those leaders that you see modeling this behavior!
What would you say to a student or young alum that is nervous to reach out on Terrapins Connect to a mentor?
It's ok to be nervous - I certainly was in those situations (and still get nervous when reaching out to people you don't have a previous connection with!). But mentors are out there to help and to be a resource to you, so use them! There's no downside to reaching out. And even if you don't hit it off with someone, at a minimum you'll develop an additional connection in your network and you never know where and when people can help open doors for you.
Is there anything in particular that you like to mentor people on?
Finding your passion, career navigation, the consulting industry, making the transition from school to the workplace, and any questions regarding the defense, national security, intelligence, & justice space.
What is your favorite memory on campus? 
Celebrating Maryland Men's Basketball beating Duke in March 2010 on Senior Night securing a Conference Championship!

###
This feature is brought to you in part of our When Terrapins Connect series, which highlights stories of alumni who are connecting on our exclusive mentorship and networking platform: Terrapins Connect. Terrapins Connect is the Alumni Association's go-to platform for mentorship, networking and career advancement, housing over 16,000 Terp professionals. Want to get involved or be featured? Reach out to alumni@umd.edu
###
Publication of this article does not imply an endorsement by the Alumni Association. The Alumni Blog connects you with the latest at UMD. Check out articles on advancing your personal and professional goals, elevating your UMD pride, and celebrating Terp traditions, legacies and accomplishments. For even more content, follow the Alumni Association on LinkedIn, Facebook, Instagram and Twitter.