Home
About Us
News & Stories
Mentor Monday - Michaela Taylor '18
Mentor Monday - Michaela Taylor '18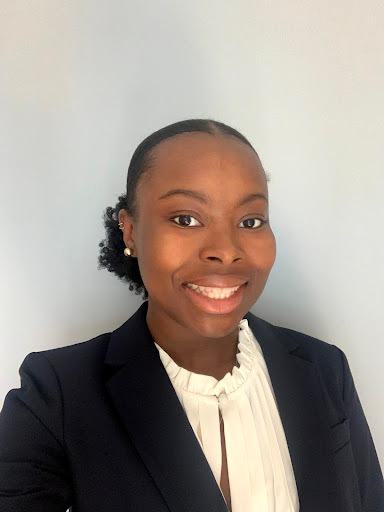 By Megan Masterson & Noor Qureshi
Welcome to Mentor Monday, where we highlight impressive alumni who have been recognized as standout mentors to fellow Terps on UMD's mentorship and networking platform, Terrapins Connect.
This Monday, we are introducing Michaela Taylor '18. Taylor studied General Biology and Psychology during her time at UMD, and then went on to earn her MS from Stanford University in Genetic Counseling. She currently works as a Genetic Counseling Assistant after holding various research positions. Michaela enjoys helping others who are early on in their career journey, and understands the value of being aware of different opportunities.
How many times have you mentored?
3-4 times
What do you think is the most impactful part of mentorship?
Having someone who has been where you currently are that can help guide you
What's the best piece of career advice you've ever received?
Always go for it when networking (talking to strangers, cold emailing, etc.). The worst they can do is ignore you, the best is that you have new connections that could become very useful in the future.
What is something important that you have learned in your career that you wish to bestow on other Terps?
There are very few things in life that are irreversible so try not to stress too much. Just breathe and do your best, everything else will work out with time.

What would you say to a student or young alum that is nervous to reach out on Terrapins Connect to a mentor?
The worst that will happen is that they won't respond or say they're too busy to be a mentor. But best case scenario you have someone to talk to and help you. So while it is nerve-wracking, I say always try to overcome the nerves and go for it!
Is there anything in particular that you like to mentor people on?
I like helping people find opportunities, and figure out things when they're in the early stages of whatever career path they've chosen.
Fun fact time! What is your favorite memory on campus?
One night my friends and I did a scavenger hunt around campus for a friend's birthday that ended with us in the fountain on the mall. It was so much fun.
###
Ready to find a mentor like Michaela? Or ready to become a mentor yourself? Head to Terrapins Connect today to get started!
###
This feature is brought to you in part of our When Terrapins Connect series, which highlights stories of alumni who are connecting on our exclusive mentorship and networking platform: Terrapins Connect. Terrapins Connect is the Alumni Association's go-to platform for mentorship, networking and career advancement, housing over 16,000 Terp professionals. Want to get involved or be featured? Reach out to alumni@umd.edu
###
Publication of this article does not imply an endorsement by the Alumni Association. The Alumni Blog connects you with the latest at UMD. Check out articles on advancing your personal and professional goals, elevating your UMD pride, and celebrating Terp traditions, legacies and accomplishments. For even more content, follow the Alumni Association on LinkedIn, Facebook, Instagram and Twitter.