Home
About Us
News & Stories
P.K. Daniel - Mastering the Words
P.K. Daniel - Mastering the Words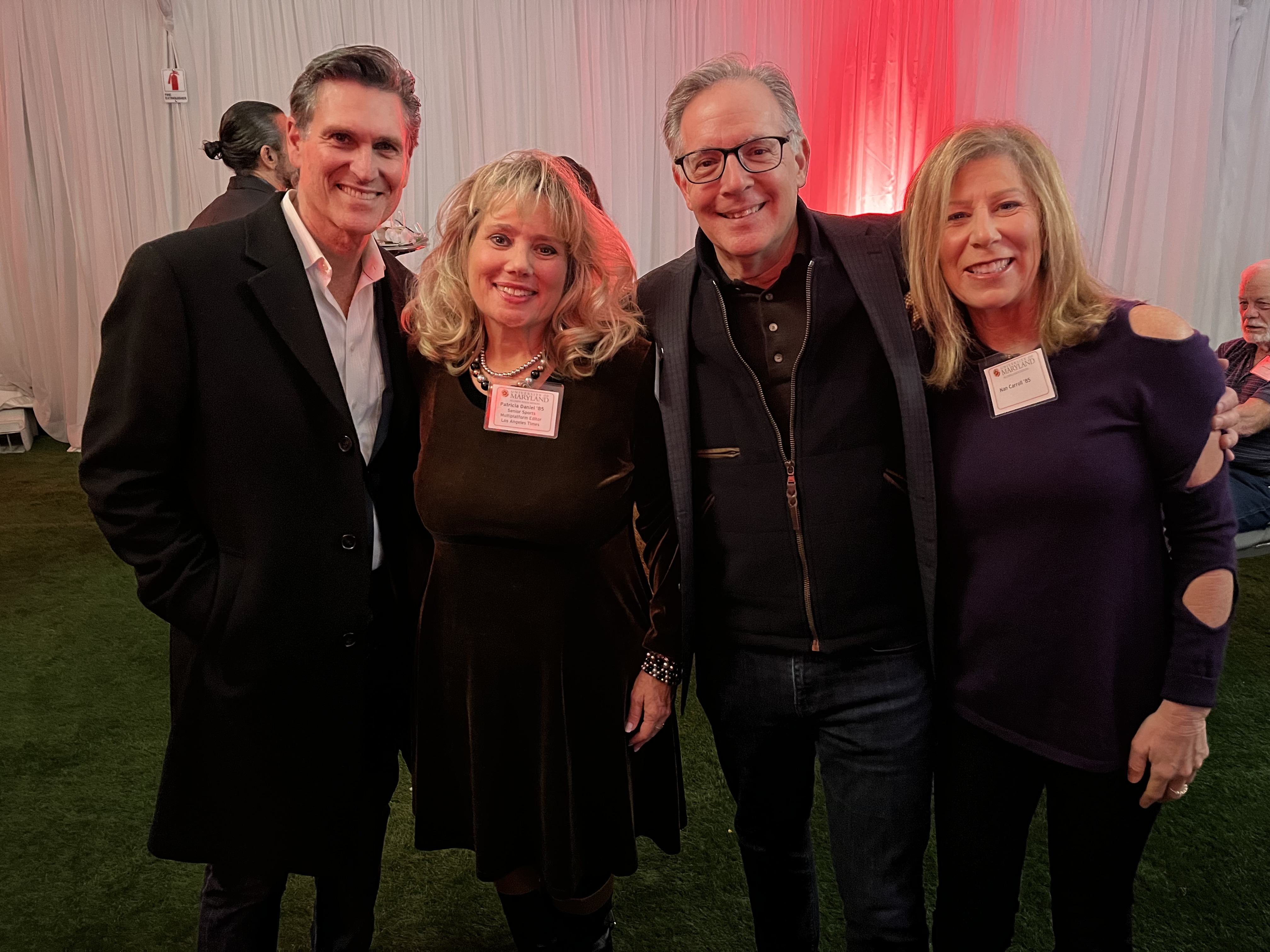 Growing up in Silver Spring, Maryland, P.K. Daniel '85 had a particular chore: her parents required her and her four siblings to read the daily Washington Post.
"It didn't matter what part we read, we just needed to read the newspaper," recalls Daniel, the youngest child and only girl. A lover of the Baltimore Orioles and the then-Washington Redskins, Daniel was quickly drawn to sports. "I chose the sports section, because I didn't have any interest in finance or politics or crime. I recognized that sports stories were interesting and well written, and I enjoyed it."

At 13, Daniel's mind was made up: She would become a sports journalist. Nearly four decades after graduating from Maryland with a journalism degree, she continues to ply her craft as a senior multi-platform desk editor at the The Los Angeles Times. In that role, she helps shape online and print sports coverage.
But there's something more. Daniel is a role model to young female journalists who want to follow in her footsteps. Women account for just 16.7 percent of editors on American sports desks, according to the most recent statistics, published in a 2021 report by The Institute for Diversity and Ethics in Sport (TIDES).
It's a role that Daniel embraces.
"I've had an opportunity to educate and enlighten," she says of her interactions with male colleagues. "I don't think it's with malice, but people are not always aware of what might be considered objectionable. There could be a beach volleyball picture where there's a lot of skin showing, and I may suggest a different photo."
Sometimes editors ask Daniel for her thoughts on "borderline" language or headlines that might be considered sexist or offensive. "They've always been very receptive of my input, and I've never had an issue," she says.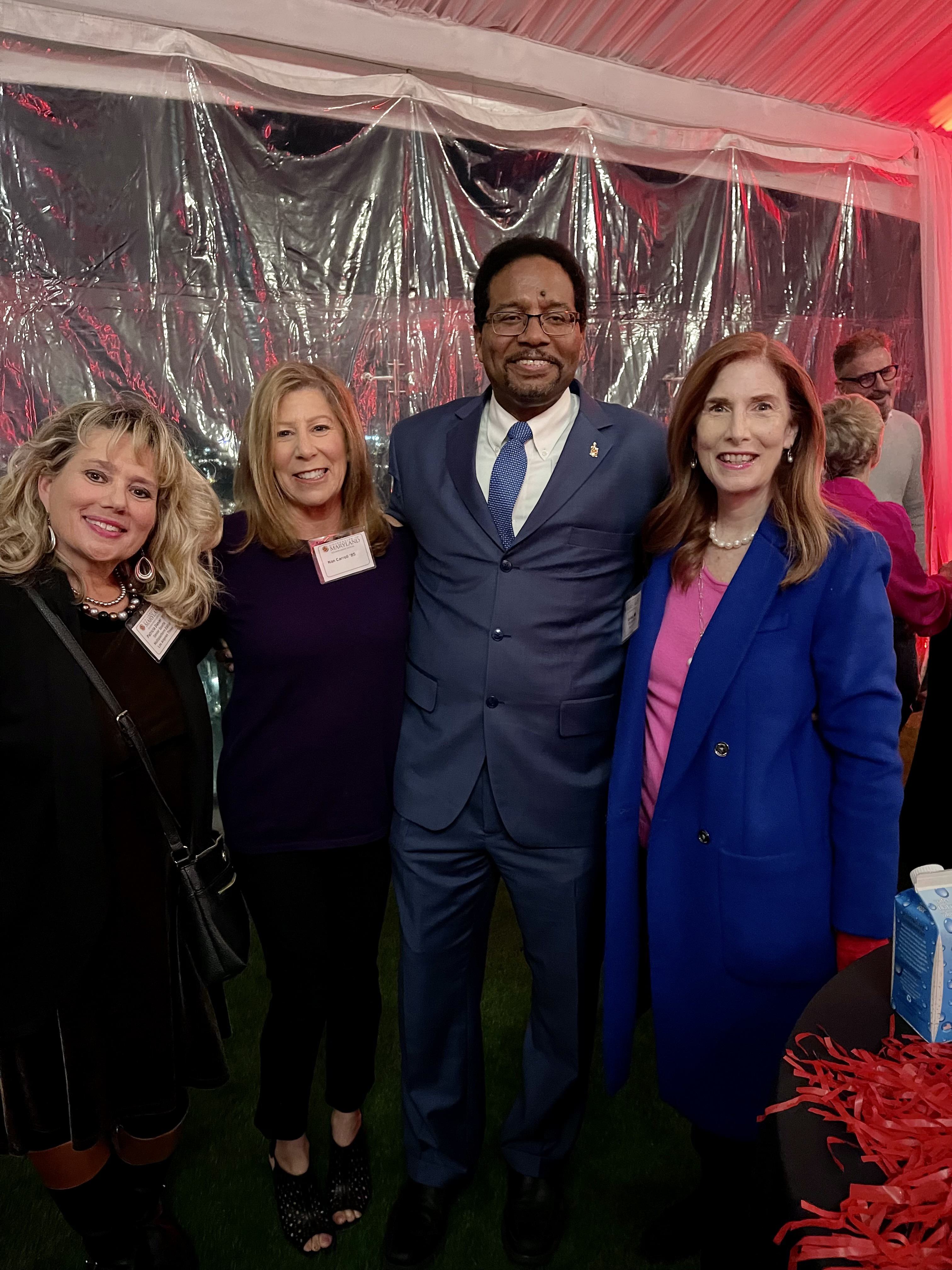 Los Angeles-based P.K. Daniel '85 has worked hard to become an influential sports journalist. She now serves as a role model for young women looking to break into the male-dominated sports media field.
Before joining the Times, Daniel spent 15 years at The San Diego Union-Tribune, where, similarly, she was the only woman on the sports desk for her entire tenure. It's a trend she's hoping to reverse. She is a member and former chair of the Association for Women in Sports Media, an advocacy and networking group that provides mentorship opportunities and scholarships to aspiring women journalists. Chapters have popped up at universities across the country, including at the University of Maryland.
As a sophomore, Daniel was recommended by the late Don Baker, her UMD journalism editing professor and Post bureau chief, to be a news aide in the sports department of her hometown paper. She also had the opportunity to write stories on "oddball stuff," like taekwondo, squash championships and high school field hockey.
She was known by several bylines – her nickname is Patti – but she settled on the androgynous P.K. because she didn't want the novelty of a female sports reporter to distract readers.
"Initially, I wanted to be judged by the content," she says. "Eventually it stuck. And I liked it."
Daniel has authored three children's sports books and written hundreds of stories for a variety of publications, including The Los Angeles Times, The San Diego Union-Tribune, Baseball America, and Allergy and Asthma Today. A highlight was covering the impact of climate change on asthma and allergies. Her work was presented to the Obama White House.
Across the country, Daniel continues to root for Terp football and basketball teams. When the teams travel to Southern California, Daniel joins fellow Alumni Association members and attends games.
"It's been a lot of fun networking and staying connected with my alma mater," Daniel said.
###
Publication of this article does not imply an endorsement by the Alumni Association. The Alumni Blog connects you with the latest at UMD. Check out articles on advancing your personal and professional goals, elevating your UMD pride, and celebrating Terp traditions, legacies and accomplishments. For even more content, follow the Alumni Association on Facebook, LinkedIn, Instagram and Twitter.