Home
About Us
News & Stories
Rekindling a Love of UMD through the Alumni Association
Rekindling a Love of UMD through the Alumni Association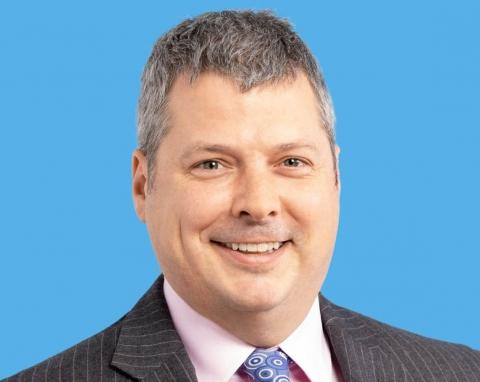 By Sala Levin '10
Growing up a lacrosse player in Boston, it was almost inevitable that Mike Mellor '00 would eventually fall in love with the University of Maryland and its legendary lacrosse program. Close-enough proximity to Boston, robust athletics overall and a broad array of academic options added up to make UMD an easy choice for Mellor when it came time for college.
Currently serving as a member of the Alumni Association Board of Governors, Mellor is chair of the Advocacy Committee, where he champions the university's successes and encourages his fellow Terps to do the same. Through the Alumni Association, Mellor has broadened his network and inspired others to tap into their love of the school.
Being part of the Alumni Association has "given me kind of a new love" for the university, said Mellor. "When you're working on something, you realize all the great things about it."
Studying sociology in College Park as an undergraduate helped Mellor realize that he loved "understanding how people and culture and media all interact," he said. "That really gave me the direction to be working in marketing and media and loving cultural nuance."
After earning graduate degrees from Tufts University's Fletcher School of Law and Diplomacy and from Columbia University, Mellor began working in professional services marketing, helping financial, consulting and legal firms find new clients and strengthen their brands.
"Our joke is that many people grow up wanting to be an astronaut, and not too many people grow up wanting to be in legal marketing," said Mellor. "It's really something that I don't think many people even know exists, but it's fascinating."
Now based in the New York area and serving as the Chief Marketing and Business Development Officer for law firm Pryor Cashman, Mellor leads efforts to increase brand presence and "serve as the voice of the client," advising on everything from the firm's website user experience to helping the firm to garner new business.
His work with UMD and its alumni has helped him keep up to date on professional trends, Mellor said. "You get to be on the cutting edge--you can identify really smart people in the industry and get to ask them questions," he said of his UMD connections. "You get such great networking opportunities and there's so many people to learn from."
Mellor started out his journey with the Alumni Association as an active member, attending game watches with the NY Terps Alumni Network. "We were trying to grow the audience of people who were attending game days, and we were doing great stuff on a local level," said Mellor. "And I was just thinking about ways I could bring some of my skillset to bear that was really aligned with the wider mission, which is helping to build a monster community of Terps."
He served on membership committees and eventually ended up holding his current seat on the Board of Governors. He enjoys the opportunity to reminisce about his time in Easton and Elkton Halls, epic sporting events and his study year abroad in the United Kingdom.
Mellor and his wife of 11 years live mostly on Long Beach Island, N.J., and are dedicated music fans; they met at Tennessee music festival Bonnaroo, and Mellor estimates he's been to some 300 Phish shows. Traveling, exploring new cultures, cooking and concert-hopping are some of the couple's favorite hobbies.
Another pastime? Mellor also loves to catch young alumni up to speed on the benefits of the Alumni Association. "Some people don't have too many touch points (to the university) outside of athletic games or maybe theater events, but volunteering is fun, and you get way more out of it than you put into it in terms of renewing your love affair" with the university, he said.
###
The Alumni Blog connects you with the latest at UMD. Check out articles on advancing your personal and professional goals, elevating your UMD pride, and celebrating Terp traditions, legacies and accomplishments. For even more content, follow the Alumni Association on Facebook, Instagram, Twitter, LinkedIn and YouTube. Become a UMD Champion to receive monthly shareable pride points, news and more straight to your inbox.