Home
About Us
News & Stories
Research Award: Dr. Kathleen Maletic Neuzil '83
Research Award: Dr. Kathleen Maletic Neuzil '83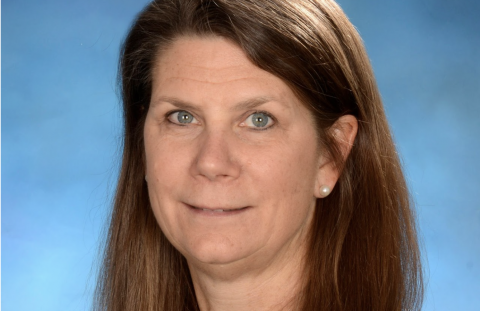 By Allison Eatough '97
One of the world's top vaccine researchers, Dr. Kathleen Maletic Neuzil '83 is director of the University of Maryland School of Medicine's Center for Vaccine Development and Global Health and the only American member of the World Health Organization's Strategic Advisory Group of Experts on Immunization.
She's conducted numerous studies on vaccine-preventable diseases, and her work has supported development and distribution of multiple vaccines, including influenza, rotavirus, human papillomavirus and typhoid conjugate vaccines. She also spent nearly a decade working with PATH, a global nonprofit dedicated to health equity.
So when the COVID-19 pandemic hit, national and international leaders turned to Neuzil for help.
"Before COVID, we had just received a huge new NIH (National Institutes of Health) contract to look at influenza vaccines," said Neuzil, who is a winner of this year's Alumni Excellence Research Award. "Interestingly, while we were all preparing for the great influenza pandemic, we got the great COVID pandemic."
As COVID-19 spread, Neuzil and her team shifted their focus. The former zoology major became one of two principal vaccine investigators for the NIH's COVID-19 Prevention Trials Network. She and her team began testing the safety and effectiveness of the Pfizer and Moderna COVID-19 vaccines and the antiviral drug remdesivir in 2020. They also conducted a study that proved the malaria drug hydroxychloroquine was not an effective treatment for the virus.
Today, almost half of the world's population has received a COVID-19 vaccine, thanks in part to Neuzil's work.
"We owe her a great debt of gratitude for helping us regain our health and pre-pandemic quality of life," said Irene I. Lukoff, director of development in the UMD College of Computer, Mathematical, and Natural Sciences. "As a proud science Terp and distinguished alumna of the College of Computer, Mathematical, and Natural Sciences at UMD, (Neuzil) embodies the spirit of fearless drive, scientific excellence, dedication and compassion so critical to defeating COVID-19 and improving the health and quality of life of fellow Terps, Marylanders and world citizens."
While vaccines and treatments are improving the state of the COVID-19 pandemic, Neuzil's work is never done. Her latest research focuses on the emergence of new viral diseases around the world and conjugate vaccines to prevent typhoid—a bacterial infection that can lead to a high fever, diarrhea, and vomiting—in countries like Africa and Asia.
She also serves as a mentor for future leaders in her field.
"The one main reason I came back to the University of Maryland School of Medicine is to really mentor other young people and other early career faculty members," Neuzil said. "I was so fortunate to have inspiring mentors at every stage of my career who gave me time and opened doors for me. … We need the next generation to step up for that next pandemic."
###
The Alumni Blog connects you with the latest at UMD. Check out articles on advancing your personal and professional goals, elevating your UMD pride, and celebrating Terp traditions, legacies and accomplishments. For even more content, follow the Alumni Association on
Facebook
,
Instagram
,
Twitter
,
LinkedIn
and
YouTube
. Become a
UMD Champion
to receive monthly shareable pride points, news and more straight to your inbox.