Home
About Us
News & Stories
Research Award: Faez Ahmed Ph.D. '19
Research Award: Faez Ahmed Ph.D. '19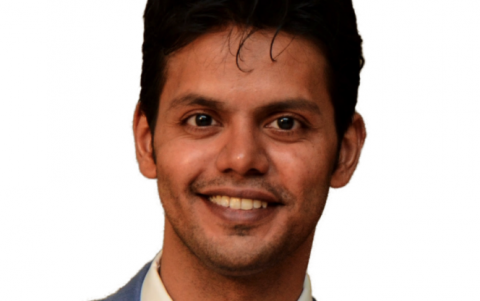 By Allison Eatough '97
Faez Ahmed '19 wants to create a world where humans and artificial intelligence (AI) work together to solve some of the world's biggest design challenges.
He took one step closer to reaching that goal in 2020, when he became an assistant professor of mechanical engineering at Massachusetts Institute of Technology (MIT) and head of the institute's Design Computation & Digital Engineering (DeCoDE) Lab.
Ahmed's interest in AI and optimization began while earning his undergraduate degree at Indian Institute of Technology, Kanpur. It grew as he pursued his Ph.D. in mechanical engineering at UMD, where he was a recipient of the Kulkarni Fellowship.
Ahmed worked primarily in UMD's computer science department with Assistant Professor John Dickerson '08, exploring methods to measure, learn and optimize the concept of diversity and novelty for engineering products.
"We provide you with a team formation algorithm which has a diversity knob," said Ahmed, a recipient of this year's Alumni Excellence Research Award. "You can tune the knob so that if you want teams that are not diverse, we can give you that. Or, if you want to focus only on gender diversity or country-specific diversity or expertise, you can get that too using the algorithm."
Mark Fuge, associate professor of mechanical engineering at UMD and Ahmed's Ph.D. adviser, said Ahmed's collaborations with Dickerson resulted in not only top-tier computer science publications but also top mechanical engineering publications.
"His Ph.D. work laid the foundation for (Dickerson) and I to secure funding in novel algorithms in power electronics design, as well as a variety of other projects ranging from jet engines to heat exchangers to medical devices, demonstrating the broad range of his contributions not only to the university, but to science and society more broadly."
After completing his Ph.D., Ahmed's interest turned to using machine learning and AI to improve product design. At MIT, Ahmed and his team of graduate students are doing just that.
"The focus of the lab is how can we use machine learning and AI to significantly improve the design and quality of the products and bring down the speed of creating a product from months to days," he said.
One example of the team's work: generating machine learning algorithms to create unique bicycles.
"We look at thousands of bicycles people have created and try to figure out how we can create customized bicycles that meet a personal requirement of a person," Ahmed said. "For example, if you look at bicycle design, most of them are created for males of a certain body type and so on. What about people who have their own preferences, requirements and needs? Can AI learn those requirements, and can a machine create a new bike for them that has never existed before?"
It's a method to create bike designs that can meet customers' preferences, he said.
"The way I've always looked at this research is we are trying to improve human efficiency," Ahmed said. "Then that enables us to do more creative tasks."
###
The Alumni Blog connects you with the latest at UMD. Check out articles on advancing your personal and professional goals, elevating your UMD pride, and celebrating Terp traditions, legacies and accomplishments. For even more content, follow the Alumni Association on
Facebook
,
Instagram
,
Twitter
,
LinkedIn
and
YouTube
. Become a
UMD Champion
to receive monthly shareable pride points, news and more straight to your inbox.