Home
About Us
News & Stories
SALC Student Spotlight: Oscar Casasola '24
SALC Student Spotlight: Oscar Casasola '24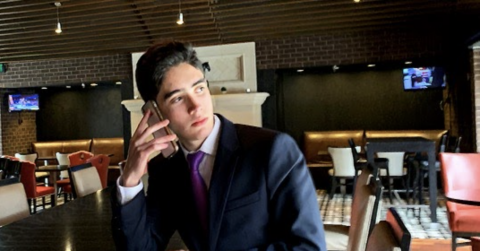 By Andrew Tran '22
Oscar Casasola '24 from San Jose, Costa Rica, is in the middle of his first year at the University of Maryland. The international business and management major has aspirations to excel, as he is trying to add marketing as an additional major. He continues to want to take advantage of being at the largest school in the state and to get involved on campus. He is a part of the College Park Media Scholars and serves as the Diversity and Inclusion Events Coordinator for the Smith Undergraduate Student Association (SUSA). His current involvements will hopefully lead him to his career aspirations of being a part of the motorsport and automotive industry.
The switch to online learning did not bring him down, as Oscar continues to be optimistic and use the extra time at home to work on his personal projects and other things that he would not have been able to do in a pre-pandemic world. One of his personal goals is to increase his following on his YouTube channel on motorsports to at least 10,000 subscribers by the end of the year. He also uses the extra time to focus on school and hopes to finish the academic year strong.
Even with all of his involvement, Oscar is also a part of the marketing and communications committee for the Student Alumni Leadership Council (SALC). He decided to join because of his desire to get involved and be a part of a close-knit group of people with the same motivations. Oscar also decided to join to expand the outreach of the organization, make an impact and reach students who feel like they are isolated from the student body. He has already made quite an impression, creating graphics for UMD Charter Day, as well as working on marketing campaigns for I <3 UMD Week.
Though he is just in his first year, Oscar has already been amazing in his work in the SALC and the UMD community. We know he is just getting started and are looking forward to seeing how he continues to excel.
###
In our "Student Spotlight" blog series, we introduce you to current UMD students doing incredible things on campus, in their communities, and beyond. If you know of a student who would be a good feature for this blog series, please reach out to Jessica Lee.