Home
About Us
News & Stories
So, how do I get my kid into Maryland?
So, how do I get my kid into Maryland?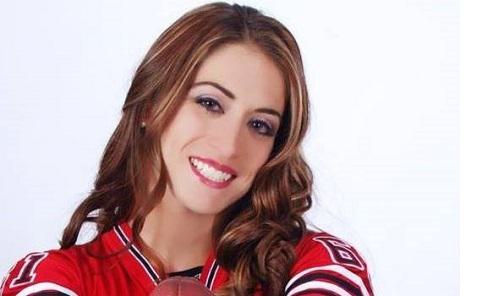 The "main essay." The personal statement. The Common App essay.
Whatever you call it, the essay(s) can be a major part of students' college applications. The early decision/action deadlines are looming for many schools, with many requiring applications be in by November 1 (UMD included) to be considered for priority admission. However, regular decision deadlines aren't until December, January or February for many institutions, and that means tons of opportunities to submit a memorable, poignant or hilarious essay that gains your child entry to the school of his/her dreams.
(Note: Remember that the essay is just one piece of the process; UMD uses a holistic process of 26 factors in its admissions determinations, but this piece focuses on the main essay.)

Having worked with students on their college and graduate school essays for 15 years, and having recently published a book on my experiences and studies in this area, "Appliquirktion: How to Make Your College Essay Step Up, Stand Out, and Shine," I'm here to share some do's and don'ts to best position your child to become UMD's newest Terp!
Do's
Think small picture, not big picture.
Many students want to write about the big championship game, the parent who conquered cancer, the major tragic life event. These rarely show much about the student themselves. Think small: what microcosmic event(s) or traits allow the school to see the layers of you? How can you use a small-scale event to paint a bigger picture of what makes you unique in a creative, unique and compelling narrative?
Proofread. Holy heck, proofread.
Yes, you've heard it before, but it needs to be said again. I once had a student applying to the Hankamer School of Business at Baylor, and his entire essay had it spelled "Hammeraker." It's also very awkward when you try to type the word "public" and it comes out as "pubic." Spell check won't save you on that hot mess, my friends.
Be funny…if appropriate.
Admissions officers are reading thousands- sometimes tens of thousands- of these essays, and can get burned out easily. If you can inject some humor into your essay, it can go a long way! Jokes about pop culture or an embarrassing situation that happened to you can be a relatable breath of fresh air to an overworked, underpaid admissions office minion.
Don'ts
Have your parents (or AI) write it for you.
I get this a lot, and it's easy to tell, especially for admissions officers who have been doing this for years!
Trust in your child to represent themselves and examine your own ethics. This is not to say you cannot offer assistance (heck, it's a big part of what we do at No Anxiety Prep), but a middle-aged person's voice is quite different from that of a teenager's, and colleges have gone on record as saying it's a major reason they reject students. Also remember there are excellent AI plagiarism checkers, so write your own story!
Write about camp.
If there is one thing every admissions officer, counselor or educational consultant would probably agree on, it's no more summer camp stories! There is the rare exception that works (probably because it uses camp as a vehicle to explain something else), but camp is unfortunately a very basic and ubiquitous experience for most kids, and does little to make you stand out. Please, no more camp!
Ultimately, what you submit is your decision and no one else's. Be genuine, be relatable, be engaging and be passionate; those are the traits that will net you the sought-after "fat envelope" of acceptance.
###
Publication of this article does not imply an endorsement by the Alumni Association.

###

The Alumni Blog connects you with the latest at UMD. Check out articles on advancing your personal and professional goals, elevating your UMD pride, and celebrating Terp traditions, legacies and accomplishments.
Have an interesting story to tell about yourself or your friends from your days at UMD? Email our team at maycardi@umd.edu for a chance to be featured on the Alumni Association blog and receive EXCLUSIVE PRIZES!
For even more content, follow the Alumni Association on Facebook, LinkedIn, Instagram and Twitter.