Home
About Us
News & Stories
Student Spotlight: Andrew Jasiura '20
Student Spotlight: Andrew Jasiura '20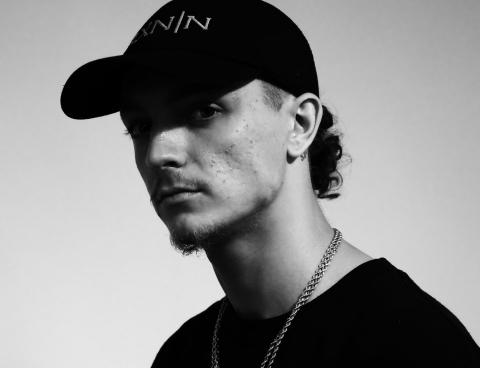 By Aishwarya Tare '22
In our "Student Spotlight" blog series we introduce you to current UMD students doing incredible things on campus, in their communities, and beyond. If you know of a student would we be a good feature for this blog series, please reach out to Lauren Norris.
Growing up, I believed that my college experience would be something out of a TV show, daring antics everyday and life experiences captured on black and white film before I entered a disillusioned "real world." I think we can all unanimously agree that college isn't always an adventure; in fact, we often get swept up in the path to success and forget to look at the world around us. Nevertheless, every so often, a student comes along who pursues a path that can make anyone feel, no matter how many years it has been since they've graduated, like they never quite experienced everything the world has to offer.
To me, one of those people is Andrew (Jazzy) Jasiura '20.
Jazzy is graduated last week with a Criminology and Criminal Justice degree and is originally from Buffalo, NY, but his creative endeavors outside of the classroom rack up an even more impressive resume. From filming two documentaries in remote locations to honing his photojournalism skills, Jazzy has crafted a perspective of the world through his own eyes. He served as the creative director for RXNIN LIFE, an independent artist collective composed of Terps. He served as a student Innovation Catalyst at StartupUMD, an on-campus internship where students can spread, incite, and take on disruptive projects across campus. Additionally, he was a fellow with the Do Good Institute, the School of Public Policy's initiative to reward students who have inspired, innovative solutions in areas of social good. Keep reading for a view of UMD through Jazzy's lens:
A: Why did you choose to attend UMD?
J: It was kind of on a whim, mainly because of the nationally ranked criminology program.
A: What is your favorite thing about UMD?
J: The network I've been able to create, especially with my teachers. In particular, one of my professors is a pretty cool dude and it's great to just be able to go into his office and get some insight from him. All the crim teachers are really connected and resourceful, so it has been good to pick their brains about the field.
A: What, if any right now, are your plans after graduation?
J: I plan to continue working on my documentaries, of course. For now I'm looking to work in security management, but I might go to school to get my masters degree in social work.
To elaborate more on the documentaries, Kian [Kelley-Chung] ('19) approached me about working on the HUMANO project, which is a VR installation about the Central American immigration story. I was tasked with filming and taking photos when we were down in Tijuana. So now I'm working on editing and organizing that footage. I love learning, I love watching documentaries, and this photojournalism project felt like I was watching the History channel live in front of me.
For my documentary in Hong Kong, the main part of it is analyzing the police side and the protestor perspective, you have to be able to see the humanity on both sides.
A: How has UMD been a part of crafting your career path?
J: UMD has exposed me to a lot. It's how I've met most of my colleagues, and it has given me the opportunity to really flesh out my ideas in a more collaborative way. The criminology program has also been sponsoring and providing mentorship for my Hong Kong documentary project.
A: What is your Fearless Idea?
J: When I was in Hong Kong by myself getting tear-gassed every night, that felt pretty fearless. But if I had to sum it up into one sentence, maybe, "Every story deserves to be heard." That's why I make these documentaries, so that the struggles of these immigrants humanizes them, so that the rest of the world can vicariously experience what is going on in Hong Kong. That's why I got into criminology, because there are two sides to every story and those sides have to come to light.
###

The Alumni Blog connects you with the latest at UMD. Check out articles on advancing your personal and professional goals, elevating your UMD pride, and celebrating Terp traditions, legacies and accomplishments. For even more content, follow the Alumni Association on Facebook, Instagram and Twitter.