Home
About Us
News & Stories
Terp Insights: Benefits of a Side Hustle
Terp Insights: Benefits of a Side Hustle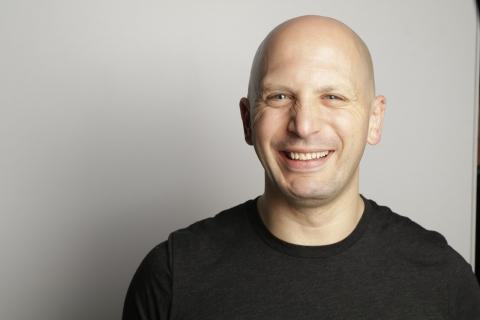 By Joshua Rosenthal, MBA '07, M.S. '07
Some may call it a night job, but I did it on nights, weekends and in the early mornings. A side hustle may bring to mind a scramble to earn more money. It may also be an escape to add inspiration to the doldrums of everyday life. But at the same time, a side hustle can lead to experiences that may help you in your current career or day job; or the spark of a new focus or career path.
I started doing better in my day job when I figured out how to balance a side hustle.
It forced me to level up in the following ways:
Better Current Skills
A side hustle is often based upon what you already know how to do. Therefore, it is a chance to improve these and other contiguous skills. These secondary skills may help you be ready for your next promotion in your day job, or simply help you perform better in your current role. Experimentation is not always possible in your day-to-day job. A side hustle can open up room for experimentation. You may even make discoveries that can help you do better in your regular job.
Explore Alternative Roles
Many people generally "happen into" our jobs and then make a career out of it. A side hustle is a great way to explore a path not taken. It is also a way to explore new and exciting areas that you have not yet reached in your career path.
Cultivate New Skills
Skills auxiliary to your current role will improve your perspective and performance of your current role. A side hustle allows you to acquire and cultivate new and different skills on the job.
Improve Time Management
Time is your most precious commodity. It becomes even more pricey when you have a side hustle, especially if you also have a family or significant other. You get better at time management because you simply have no other choice. If you do not do this well, both opportunities will go nowhere.
Prioritize Your Priorities
A side hustle compels you to identify and deal with what are actual priorities. It offers you many opportunities to learn the difference between urgent things, important things and what can be handled later, both in life and at work.
Build Your Teamwork
Managing a day-to-day job and a side hustle is easy until the side hustle begins to gain traction. The more successful your side hustle becomes, the more time it will demand of you. You have earned the challenge to improve your managerial skills by hiring others to join your team. In building my team, I first looked towards people with whom I was already familiar. Some performed as expected while others could not perform without the presence of a persistent clear structure. As a result, I improved my ability to set discrete clear expectations and to give open feedback about how to achieve the agreed-upon success criteria. From there I realized that some of this work was better done in a semi-piecemeal process that could be spread across several resources in the gig economy.
Balance Your Life
"Work hard, play hard" is a hackneyed expression, and not relevant to people with a side hustle. There is little time for play. Instead, I think of it as a "resultant balance." What am I giving up now and how can I make up for it later?
This is a reduced version of the "Benefits of a Side Hustle" article, written in conjunction with the University of Maryland's Smith School of Business's "How to Start a Side Hustle" webinar.
Having done several side ventures on his own time, including a very notable breakdance club in college and a dodgeball league after graduation, in 2016, Joshua Rosenthal (MBA/MS '07) was a co-founder of the open-source cloud security SaaS, CloudSploit. Bootstrapping it on only revenue, and growing it via a Customer Success mentality, they were purchased by the top container security company as a complement to their service and as a foundation for their SaaS business.
###
The Alumni Blog connects you with the latest at UMD. Check out articles on advancing your personal and professional goals, elevating your UMD pride, and celebrating Terp traditions, legacies and accomplishments. For even more content, follow the Alumni Association on Facebook, Instagram, Twitter, LinkedIn and YouTube. Become a UMD Champion to receive monthly shareable pride points, news and more straight to your inbox.