Home
About Us
News & Stories
Terp Writer's Corner: Joy Carol '68
Terp Writer's Corner: Joy Carol '68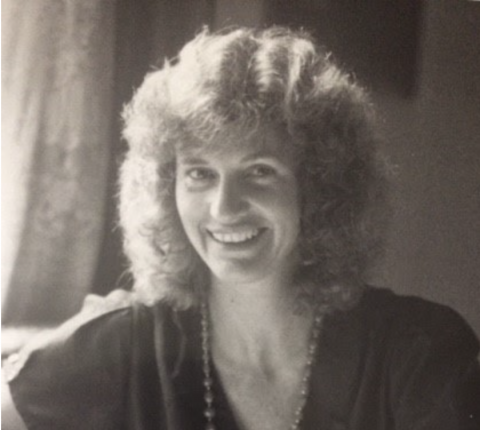 By Ellie Geraghty
Are you looking to press refresh on loving yourself and living life to the fullest? Through her new book, alumna Joy Carol '86 shares stories people can learn from in order to live their lives in gratitude, wisdom, humor, strength, wonder, and of course--joy. It's a must-read for those who want to not just survive, but thrive. Read on to learn more. You can also catch a conversation with Carol as she described the meaning behind this book and also discussed her philosophy on life.
Describe your book.
My newest book is for those who yearn for inspiration and purpose. As my life unfolds in the book, readers can see the importance of weaving together a tapestry of strength, empathy and humor. The book describes my dedication to empowering and educating others coupled with my endless thirst for adventure. Although challenged with eight close encounters with death, each of those events only caused me to look deeper into myself and further my commitment to my life and my work.
My book takes readers on my journey across the globe: from a farm in Nebraska, to Asia, Africa, Latin America and more. It's a little like riding a huge roller coaster, because the story is both terrifying and exhilarating. My fierce spirit and passion for life have allowed me to defy death on eight occasions. It's an extraordinary tale for extraordinary times. I hope it will inspire and lift those who brave the journey of Nine Lives of Joy.
What, or who was your inspiration?
My supportive, ever-encouraging father who told me I would do great things with my life and to never give up - no matter what the challenge.
What is the #1 item you want people to take away from your story?
Although I have had eight close encounters with death, I have had an extraordinary life. I realize how essential the teachings and support of professors, friends and family have been in empowering me to overcome major bumps in my life and have helped me to keep a healthy perspective on life and death. Although my current paraneoplastic syndrome illness limits my ability to walk, nothing stops me. I still do inspirational speeches, write books, lead workshops and retreats, and serve in endless ways. I am living fully and meaningfully into my life. I am not a diagnosis nor an illness. I am a woman who has much to contribute.
What advice would you give to a new writer?
As a new writer, I would strongly suggest that you are sure that you have something worth sharing with others and that you have a great passion and desire to write about it. Then be willing to patiently put it all together. It's a long journey. But once you do it, you will realize the process is definitely growth-producing, exciting, painful and worthwhile.
What book is on your nightstand right now?
"And the Mountains Echoed" by Khaled Hosseini.
What is your favorite book?
"Cutting Stone" by Abraham Verghese.
What do you do in your non-writing free time?
Read, garden, sing, hang out with friends, write, organize fun activities, eat great food, travel and hit the beach.
What is your favorite alumni event or experience?
The alumni news - unfortunately I live too far away from Maryland.
As a student, what was your favorite spot on campus?
The Benjamin Building, home of The College of Education.
What's your Fearless Idea? Although challenged with a disability, I can and will do anything.
PRAISE FOR Nine Lives of Joy In Nine Lives of Joy, Joy shares her incredible life story of global travel, humanitarian work, and multiple close encounters with death. Through her life-journey, Joy will inspire you that life can go on, and even in the hardest of circumstances can be filled with love, and laughter, and hope. A must read. – Susan Sparks, AuthorJoy Carol is mentoring us to take ownership of our life, to develop and understand our core values so that they never falter even in the face of extreme adversity. For Joy, once you know who you are, all your choices fall into place, and there is really nothing left to fear. There is no question but that this book will warm your heart. – George Hull, AuthorJoy shares her stories with readers and audiences, not focused on her, but on how they can live their own lives in gratitude, wisdom, humor, strength, wonder, and joy. This is a must-read book for everyone who wants to not just survive – but thrive! – Dr. Cari Jackson, Author.
The Alumni Blog connects you with the latest at UMD. Check out articles on advancing your personal and professional goals, elevating your UMD pride, and celebrating Terp traditions, legacies and accomplishments. For even more content, follow the Alumni Association on Facebook, Instagram, Twitter, LinkedIn and YouTube. Become a UMD Champion to receive monthly shareable pride points, news and more straight to your inbox.