Home
About Us
News & Stories
There's a Terp for That - How Alumni Experts are Uplifting Their Alma Mater
There's a Terp for That - How Alumni Experts are Uplifting Their Alma Mater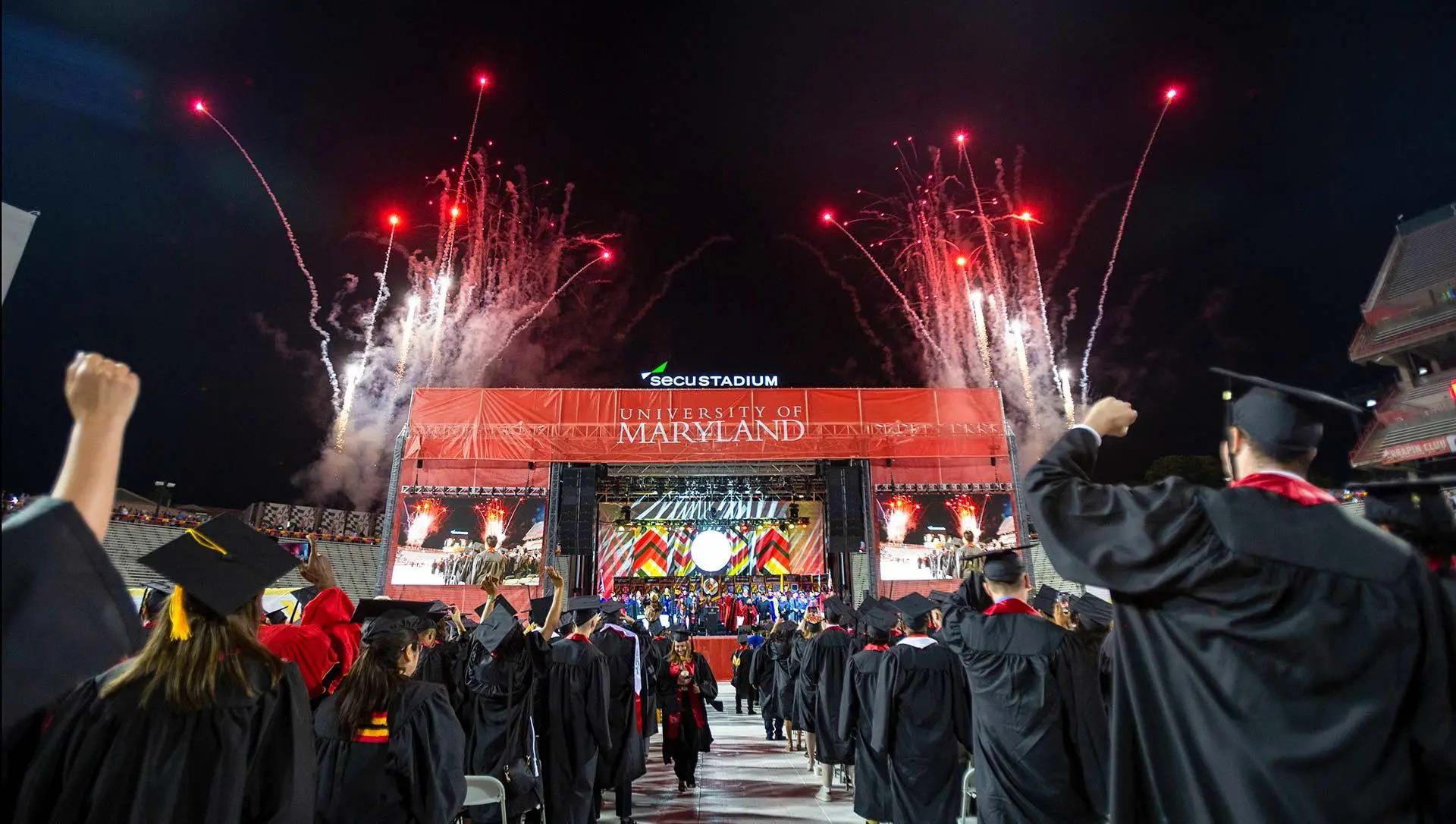 When it comes to attracting, developing and retaining top-notch employees, help isn't far. There's a Terp for That.

The University of Maryland's division of University Relations, home to 235 full-time employees who work with alumni and donors to build support for the university, has launched its "There's A Terp for That" initiative, turning to alumni experts to help the division remain a vibrant and desirable place to work.

"For University Relations, the goal should be straight forward: take care of the staff, who will be motivated to take care of the alumni. That commitment pays dividends as alumni will come back again and again to share their time, talent and treasure with the Terp community," says Patty Cousins '87, global officer of human resources operations and partnerships for Marriott International, and a member of the Alumni Association Board of Governors.

Terp alums, who typically help fellow Maryland graduates navigate the work world, are now volunteering their time and support in a new and exciting way – enhancing the place they once called home by collaborating with University Relations, home to the University of Maryland Alumni Association, fundraising, endowment management and event management. University Relations forms the backbone of university, working across the Terp community to advance the goals of the university and build lasting relationships in support of Maryland.

Cousins was among 23 alums representing private industry, higher education, nonprofits, government and entrepreneurs who shared their expertise with University Relations staff for this initiative.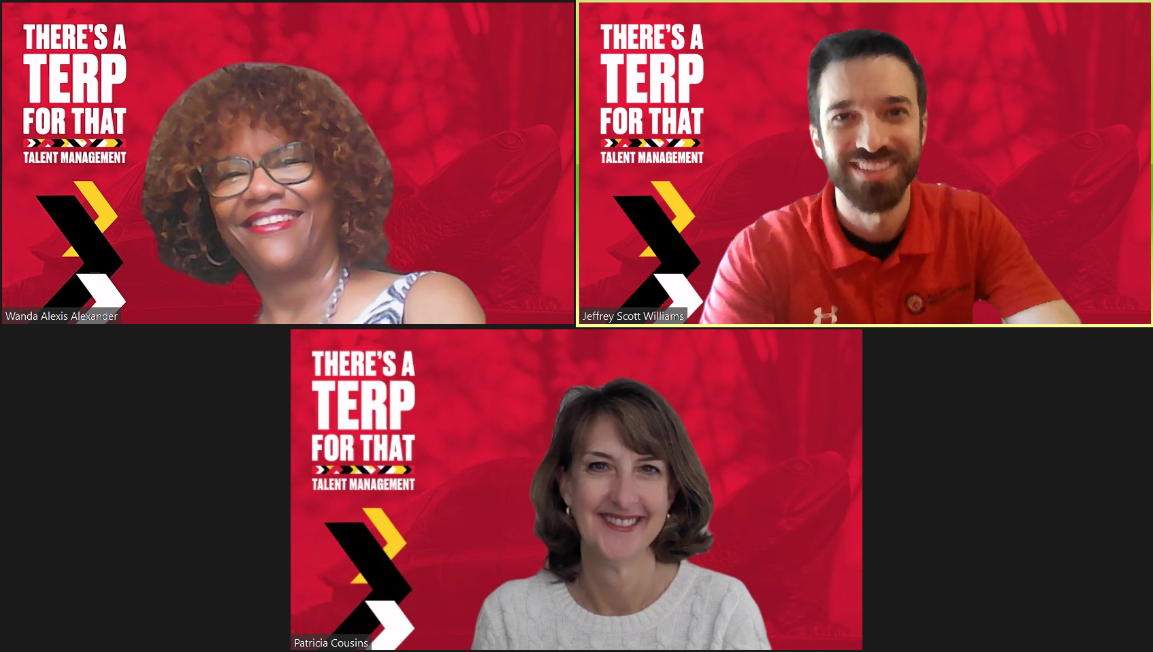 Both Patty Cousins '87 and Wanda Alexander '81 both offered why they think 'There's a Terp for That' is so important.
Their advice was to the point: All employees can – and should – help with recruiting. Manager training and development should be a priority because managers will determine an organization's retention. And leaders should continuously engage in employee listening to have a pulse on the organization's culture and dynamics. Also important is maintaining a sensible work-life balance.

"The team member is important and must be seen and appreciated. I'd tell my teams, 'if this company is your priority, then your priorities are out of order,'" says Wanda Alexander '81, a trustee with the university College Park Foundation Board of Trustees and the founder of Wanda Alexis Alexander LLC, a firm providing guidance to business executives and entrepreneurs. "I built a government contracting company and for 25 years it was never my priority. I didn't want anyone in my organization "stressed" to be there. Your family is priority, your mental health is a priority, and everything you need to be whole and complete is priority."

'There's A Terp For That' aligns with a commitment by university President Darryll J. Pines to make talent management a priority across the university.

The COVID-19 pandemic has undoubtedly changed the workplace. The University of Maryland is now among the many institutions who will continuously face unprecedented competition to attract and retain top-flight employees.

Talent management is built on four pillars: recruitment, retention, professional development and diversity/equity/inclusion. Professional development could include hosting discussions on rapidly developing technology, such as artificial intelligence, or providing courses in public speaking and business writing.
But in the end, it's about valuing individuals and giving them opportunities to shine.

"It really comes down to culture and building a place where people feel they belong and can bring their full self to work. Where they feel they are a valued member of a diverse community with diverse perspectives," says Jeff Williams, managing director and chief outreach officer for the Alumni Association. "We want to make sure that we are one of the best places in the entire state for people to come work, that we're a destination for top talent in our industry. We also want to make sure that we continue to serve alumni and the university in the best way."

Developing and retaining talented staff does more than benefit daily and long-term operations at the University of Maryland; it also creates professional continuity that benefits the university's 405,000 living alumni.

"When staff are more engaged and more committed to the university, that will help to elevate and push the institution to become a better place," Williams noted. "So much of our success is dependent on having talented staff who will stay here committed to the TERP community. We're really aiming to enhance that."
###
The Alumni Blog connects you with the latest at UMD. Check out articles on advancing your personal and professional goals, elevating your UMD pride, and celebrating Terp traditions, legacies and accomplishments. 
For even more content, follow the Alumni Association on LinkedIn, Facebook, Instagram and Twitter!