Home
About Us
News & Stories
UMD's Gift Planning - Estate Planning Essentials with Patty Wang
UMD's Gift Planning - Estate Planning Essentials with Patty Wang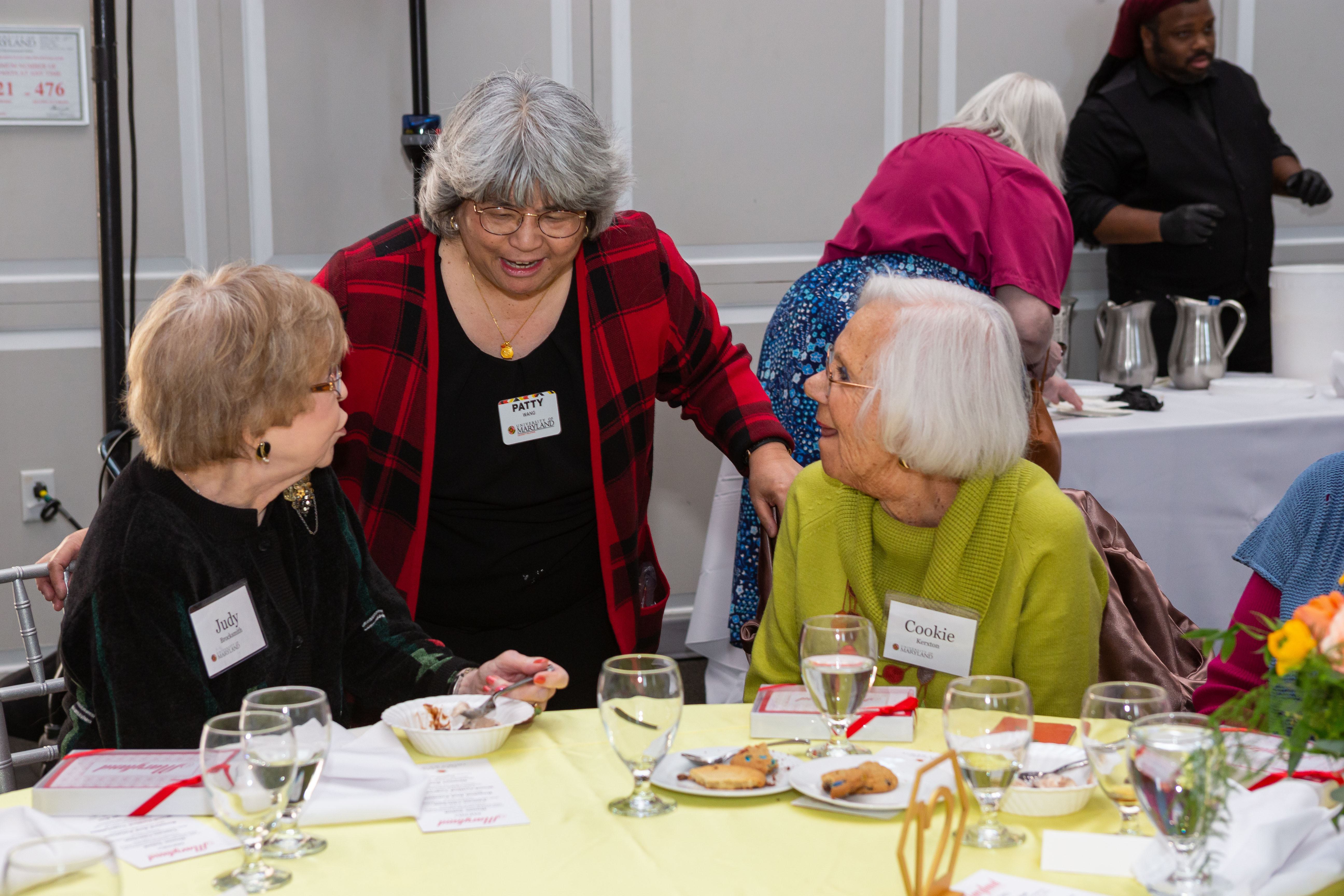 Meet Patty Wang, Executive Director of Gift Planning and University of Maryland staff member of 37 years and counting. As Patty will tell you, she "helps nice people do nice things for other people." This may simplify (a bit) the important work that she and the Gift Planning Team do helping UMD alumni and friends support the university philanthropically through their estate and financial plans and other planned gift arrangements. But today, Patty discusses the importance of estate planning for everyone.
What is estate planning and why should I have a Will?
"Estate planning is the process of how your assets and property will be distributed after your lifetime to the people you care about and the charitable organizations you want to impact. It ensures your wishes are respected and your loved ones are taken care of. It can also mitigate estate and inheritance taxes. Your Will is an important legal document instructing the distribution of your assets, while an estate plan is a broader plan of action for during and after your lifetime. If you do not have an estate plan or a Will, your state and the court will make these crucial decisions for you…not an ideal situation for all involved!
Most people prefer to dictate how their assets will be distributed and who will be responsible for their affairs. Decisions about your assets – property, investments, bank accounts, personal belongings, etc. – as well as healthcare and guardianship concerns should not be left to someone that does not know you or your goals. And an estate plan can also enable you to create a legacy for charitable causes you care about.
Estate planning is not a one-time task, but an ongoing process. Starting early allows you to adapt your plans according to life-changing events, whether planned or unexpected – increased assets, marriage, divorce, children, health concerns, or starting or selling a business are some examples. Review your estate plan every few years to reflect your current sentiments and circumstances, and seek help from professional advisors to ensure your wishes and estate plan are executed legally and effectively."
Alumna Moniesha Shorter '96 and her husband Earl Shorter recently updated their estate plan to include UMD.
When should you get started?
"It is never too early or too late to get started. Estate planning is not limited to elderly or wealthy individuals; it is a proactive step that everyone should consider. We know from experience that life is unpredictable, and having a well-prepared estate plan in place can provide peace of mind for you and your loved ones.
Request our complimentary Personal Estate Planning Kit, which comes with a lesson book and workbook. Additionally, seek other educational resources, such as financial or estate planning seminars. One such opportunity is our Wills Week Conference in October, co-hosted by the Alumni Association and UMB, featuring several related topics for gaining a better understanding of estate planning basics."

Who are the people that can help me?
"As I mentioned previously, enlisting the services of trusted professional advisors is worth its weight in gold, and there may be a fellow Terp for that!
Estate Planning Attorney: Guides you through legal aspects, drafts necessary paperwork that are properly documented and legally binding.

Certified Financial Planner: Provides comprehensive financial planning services and advice on retirement, investment, tax and charitable planning, etc.

Certified Public Accountant: Provides tax consultation related to your estate to mitigate taxes, ensure compliance with current tax laws, and more.

Charitable Gift Officer: Provides guidance for structuring your legacy gift according to your charitable goals and important causes.
How can I include UMD in my plan?
"Get in touch with the Office of Gift Planning today. We are always ready to "help nice people do nice things for other people," and can get you started on your charitable estate planning. In doing so, you are not only safeguarding your estate and protecting those you care about, but also creating a lasting impactful legacy for the UMD community for future generations."
###
Publication of this article does not imply an endorsement by the Alumni Association. The Alumni Blog connects you with the latest at UMD. Check out articles on advancing your personal and professional goals, elevating your UMD pride, and celebrating Terp traditions, legacies and accomplishments. For even more content, follow the Alumni Association on LinkedIn, Facebook, Instagram and Twitter.