Home
About Us
News & Stories
Two Terp Tips for Improving Your Lifestyle
Two Terp Tips for Improving Your Lifestyle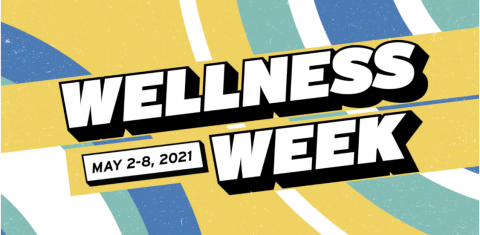 By Alicia Salcedo '22
2020 was a year unlike any other, but several months into 2021, it's now time to reset and refresh. As part of Wellness Week, we're highlighting #TerpBusinesses dedicated to improving your lifestyle. Read on for some great recommendations on reaching your health and wellness goals.
1. Terry B. McDougall Coaching,
Founder: Terry McDougall '95
Terry McDougall Coaching provides customized career coaching structured to help you succeed professionally.
What inspired you to start your business?
I had worked for a long time in the corporate world and recognized that there was a gap between people's ambitions and their knowledge about what is required to move up within the corporate world. I had always been very ambitious in my career, but what I realized was that there were a lot of unwritten rules within the corporate world that I had to learn the hard way. That's what inspired me to start my business —to help people not only to learn to be successful but also to be happy with their career and life.
What is the most important change we can make to obtain better health?
Since my business is focused on helping people maintain healthy physical, mental and emotional health in regards to their career, I think that the most important change people can make is to recognize that in order to truly be successful there needs to be a balance between life and career. Many high achievers will sacrifice time, energy, relationships and more to meet their goals, but long-term that's not sustainable without taking time to refill their tanks by caring for themselves and tuning into what makes them truly happy--and believing that it's possible!
What motivates you to keep going?
Seeing people shift their mindset and learn new skills that help them to not only be successful in their careers, but also to feel fully happy with what they're spending their time and energy doing at work. To me, 'success' is not truly successful unless that outcome is also combined with happiness and fulfillment for that individual.
Interested in working with Terry? Learn more about her services here.
2. Two Hearts Dance & Yoga
Lee-Ann Barber '09
Two Hearts Dance & Yoga provides community-based, accessible dance and yoga instruction, offering private lessons, specialized movement classes and community events for everybody in motion. An inclusive and holistic outlet, creative movers can express themselves, discover openness and healing and a positive environment that fosters personal growth and well-being.
What inspired you to start your business?:
I was inspired to create Two Hearts Dance & Yoga when I started receiving special requests for private dance and yoga lessons. Organically, it motivated me to start thinking of how I could accommodate these special requests and how I could expand into a more personalized experience that was going to cater to a wide array of students in the community. Many of the early private lessons being requested were for small specialized groups, like student dance groups in under-served areas, senior citizens wanting to stay mobile with movement classes and military veterans seeking a sense of movement therapy with yoga. I was propelled to create a space that was accessible to all different individuals. Little did I know that it would expand to this level, and I am so grateful for the opportunity to connect with all people, now virtually as well.
What is the most important change we can make to obtain better health?
I believe the most important change you can make in your life to obtain better health is to have a positive mindset. Sometimes, the hardest part of anything is getting yourself motivated to do it and just getting out of your own way. Believing that you can actually do it and achieve your goals/dreams will be the biggest change that can lead you to a healthier lifestyle, getting yourself up and moving, achieving what you are deserving of and doing what you set forth to do.
What motivates you to keep going?
My family, community and the goals I have set for myself motivate me to keep going. I am actually expecting a baby right now, so taking care of my family comes first. My community of dancers and yogis continues to motivate me to create new opportunities to keep people connected and moving together in challenging times. I am always striving to be the best version of myself and continuing to reach bigger goals. In true Terp style, I am fearless and will keep moving forward!
Learn more about Two Hearts Dance & Yoga here.
----------
This listicle is a feature of Wellness Week, an Alumni Association signature event series May 2-8. Wellness Week features workout classes, mental health, hacks to achieve your fitness dreams, wellness resources to help you succeed, and more. Sign up for Wellness Week here: https://alumni.umd.edu/events/wellnessweek2021.
###
The Alumni Blog connects you with the latest at UMD. Check out articles on advancing your personal and professional goals, elevating your UMD pride, and celebrating Terp traditions, legacies and accomplishments. For even more content, follow the Alumni Association on Facebook, Instagram, Twitter, LinkedIn and YouTube. Become a UMD Champion to receive monthly shareable pride points, news and more straight to your inbox.