Home
About Us
News & Stories
When Terp love finds a way
When Terp love finds a way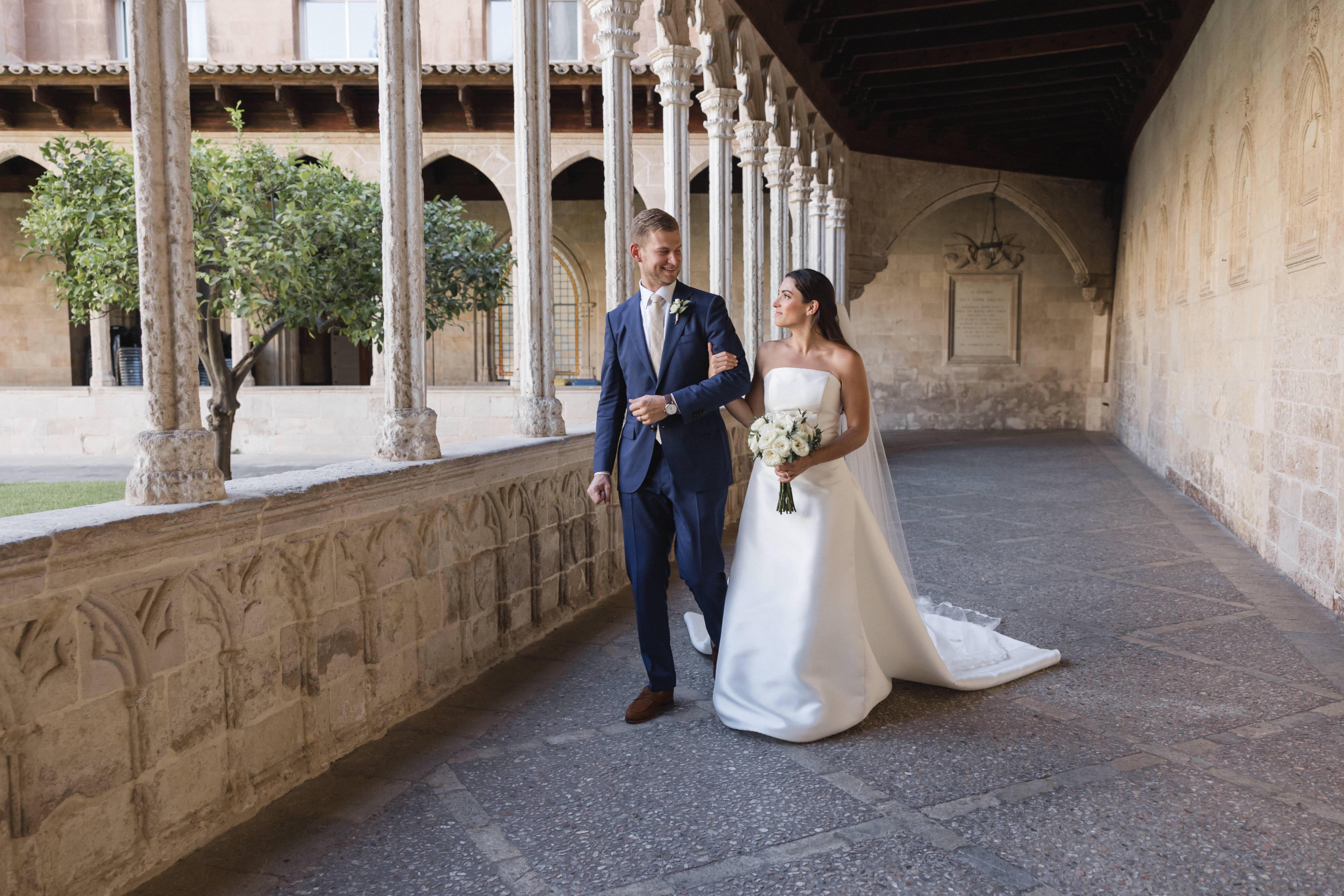 Growing up in Miami, Fla., Cristina Meneses '15, at times, felt as though she grew up in a bubble. Cristina and her sister, Carolina Meneses '17, were both born in Spain.

While growing up in Miami, Cristina recalls how she felt as if she lived in a bubble at times. Things, however, changed when she made the 1,000-mile journey up north and became a Terp.
"I feel like when I first got to Maryland, it just seemed like a very big school with lots of students and a big campus," Meneses said. "Along the way I ended up joining Greek Life. I was in Kappa Delta in Maryland, and I think it just helped me find a niche – a smaller group, a smaller community … It made school a little smaller."
Being that Kappa Delta's mission is to encourage members to live with integrity and become engaged members of their community, Meneses knew she needed to get involved around campus. She ended up signing up for a charity dodgeball tournament, and it was there that she met Ryan Aceto '14. And while it did take a while for the pair to become a couple, Ryan knew there was a special connection there from the very beginning.
"We met in school, I was a senior, she was a junior," Ryan smiled. "We had a mutual friend there who ended up introducing us and we just.. We started a friendship."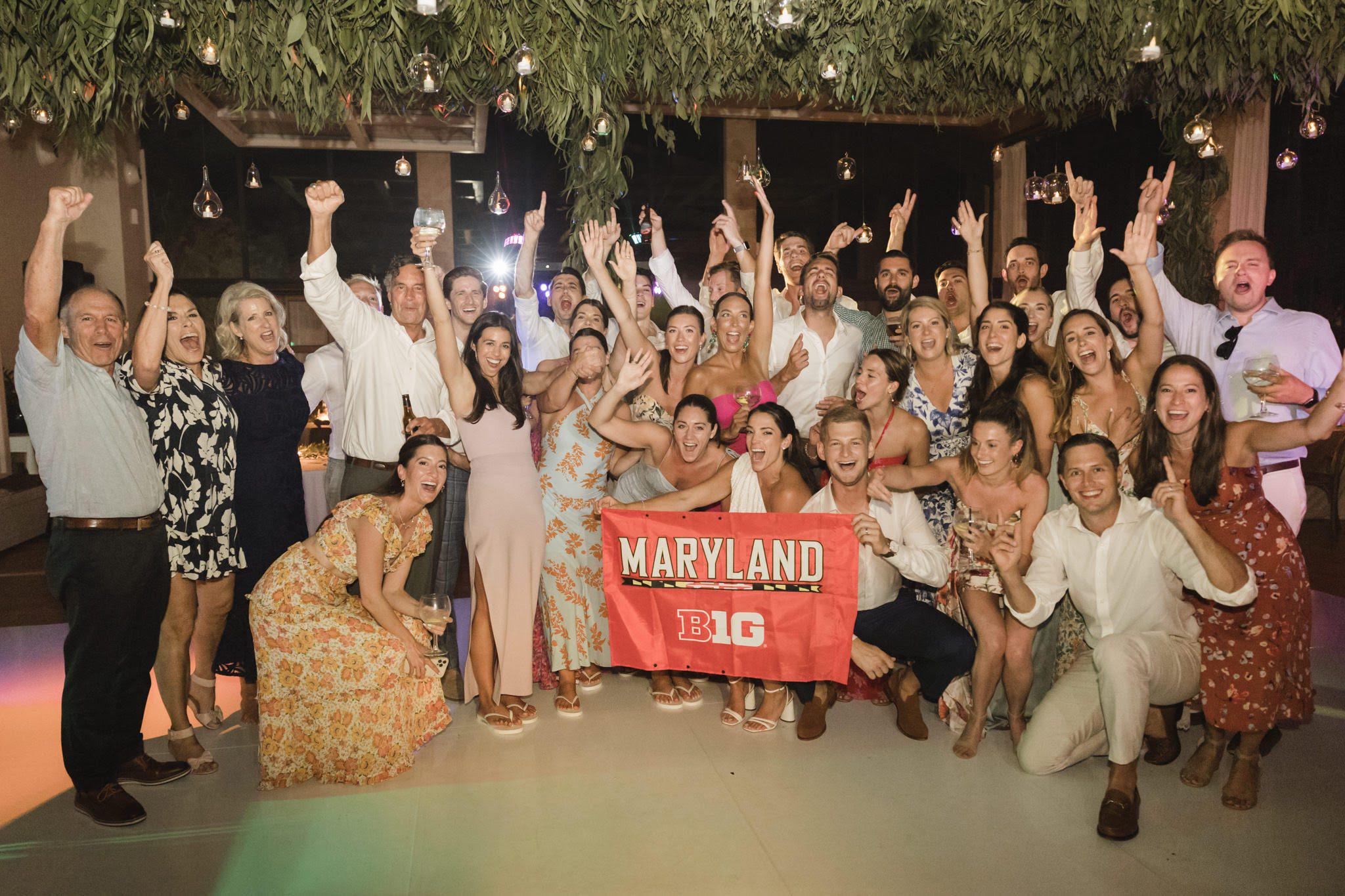 A true Terp reunion
Over one third of the wedding attendees were Terp Alumnus.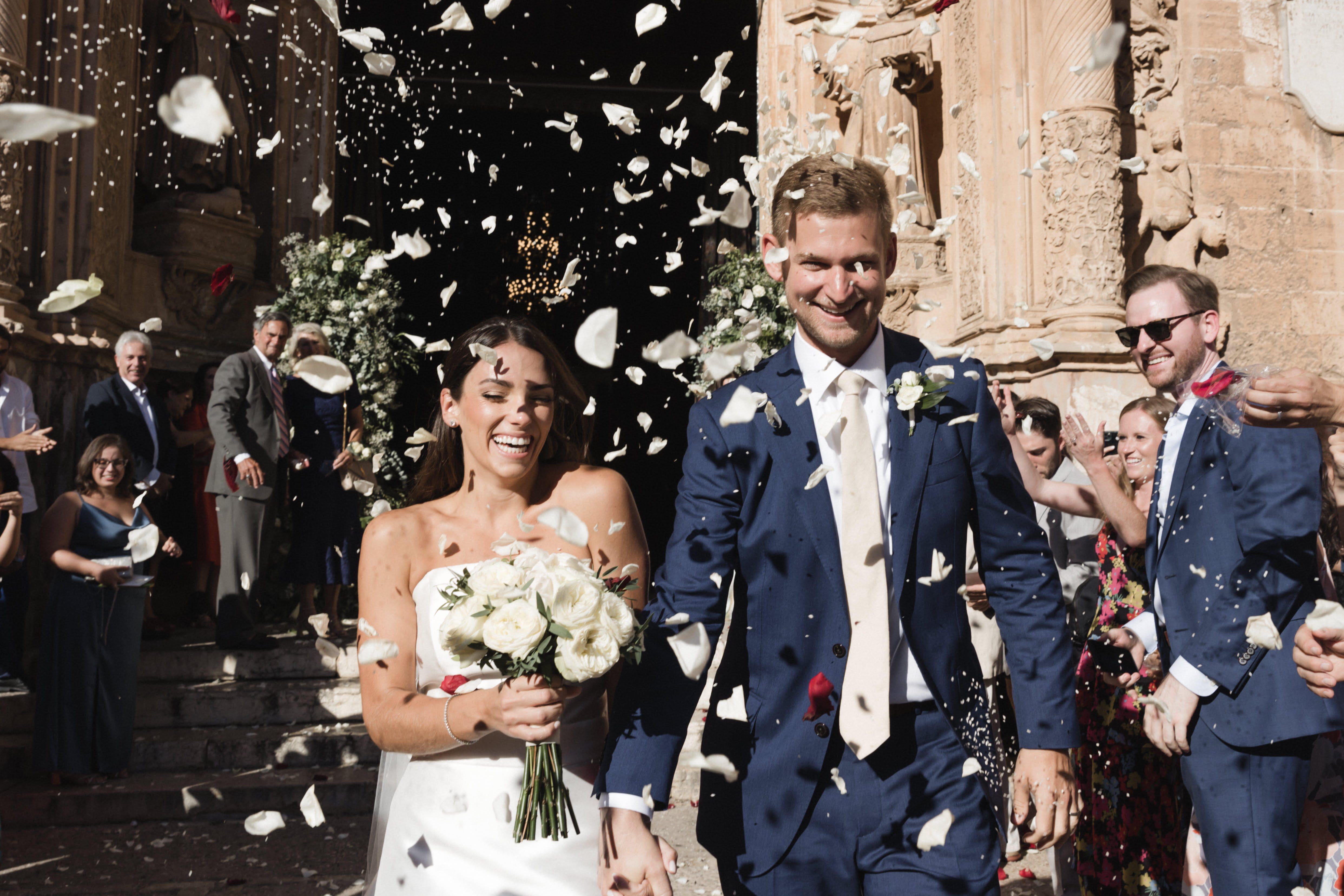 A wedding to remember
Cristina Meneses '15 and Ryan Aceto '14 celebrated their wedding in Mallorca Spain.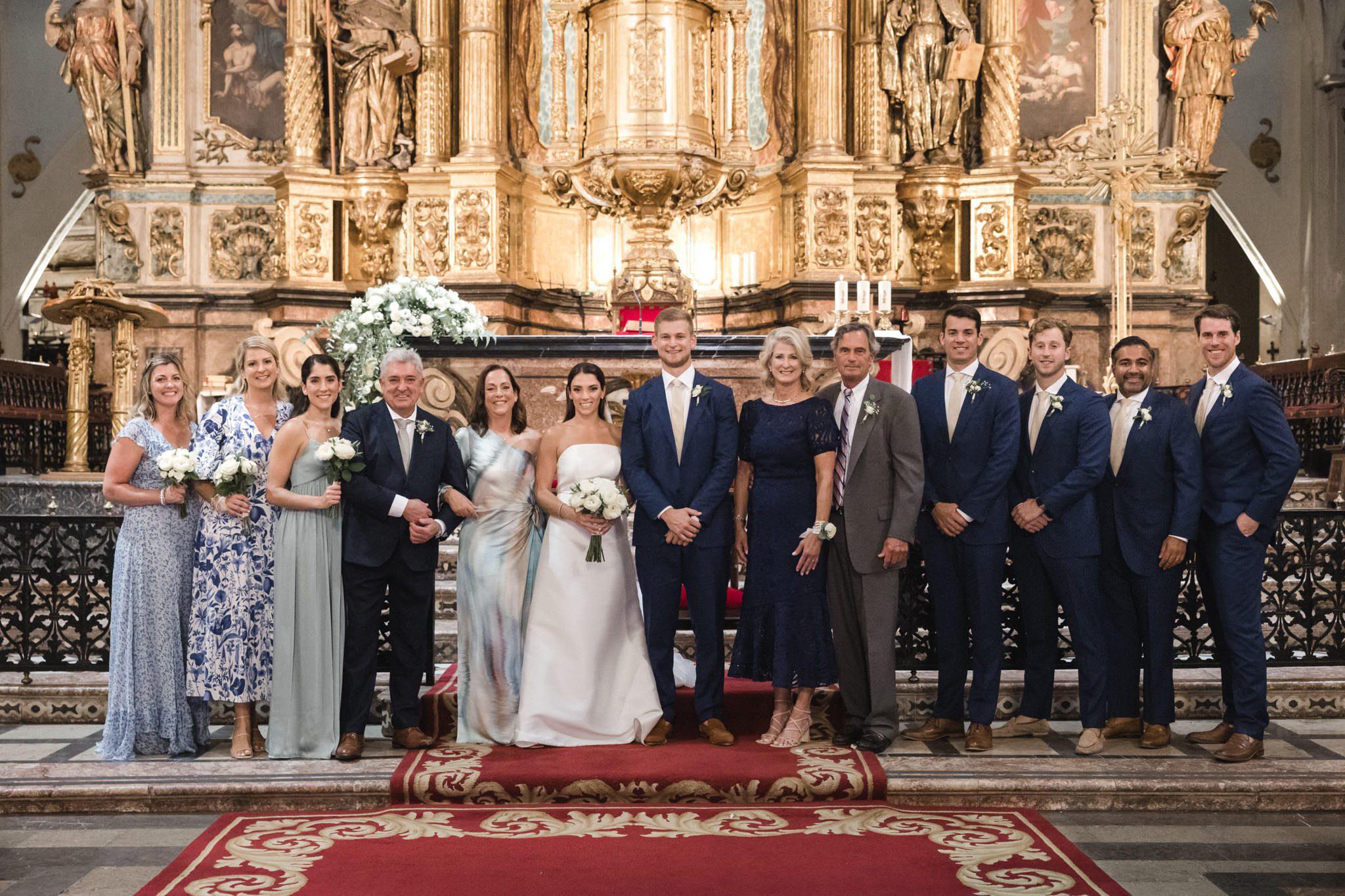 A beautiful venue
The lights were shining bright at the Aceto & Meneses celebration.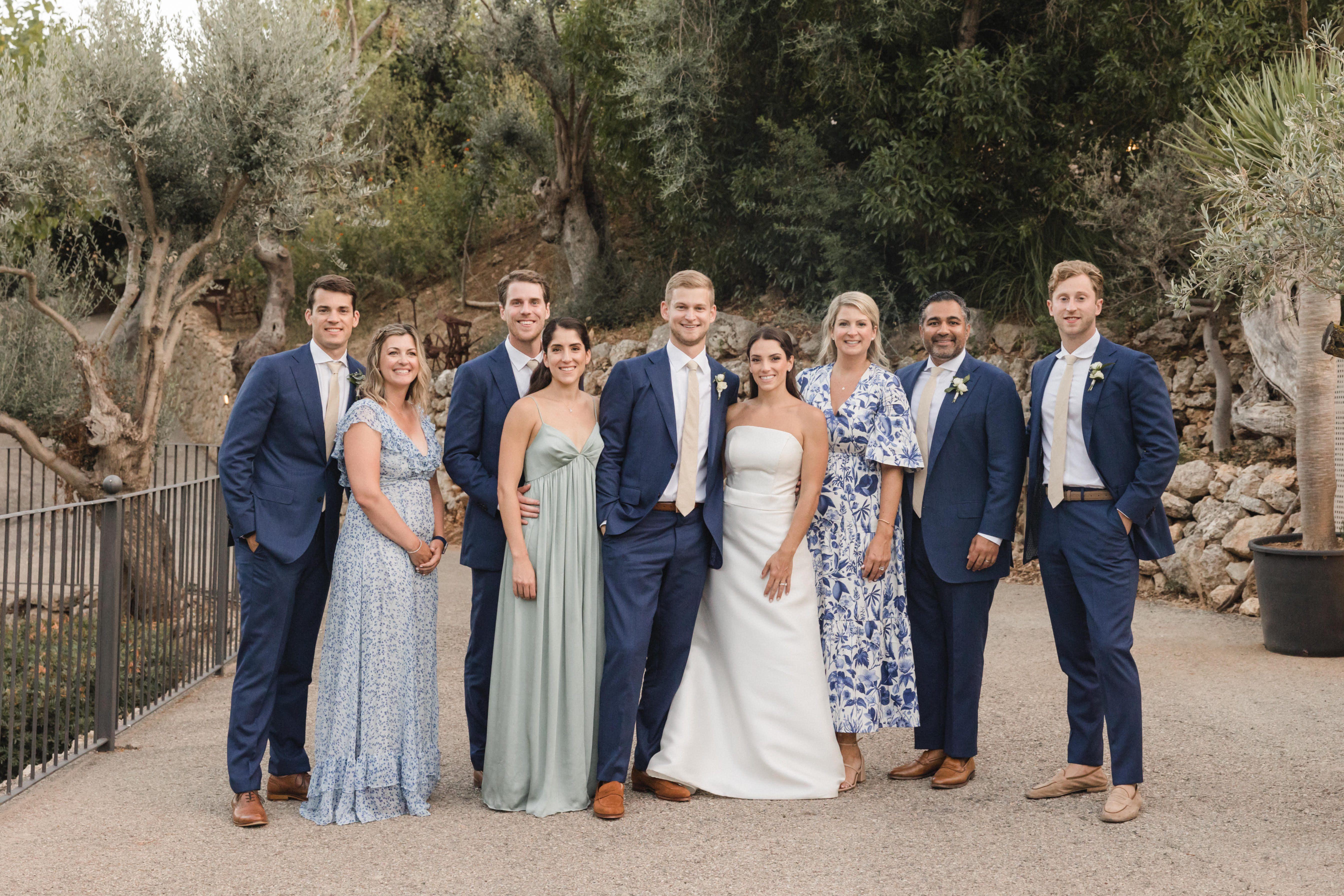 Family is everything
The Meneses and Aceto families celebrate together - a true Terp family.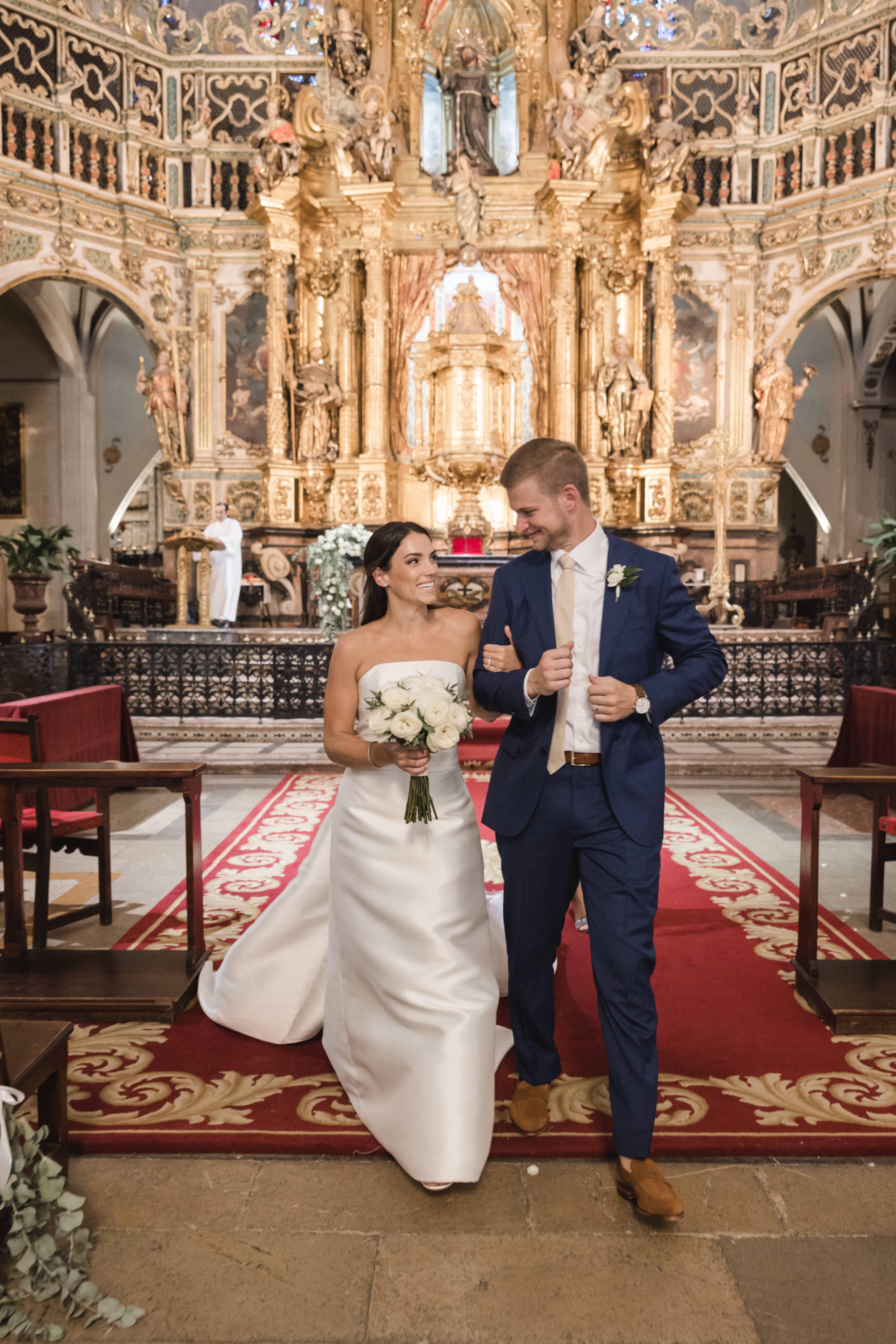 Love at first sight
A connection fostered at UMD has made it overseas.
Aceto and Meneses started dating following Cristina's graduation. And after being together via long distance for some time, they later reunited in Washington, D.C at the beginning of the COVID-19 pandemic as they worked near the place where their journey began.
The result?
Aceto and Meneses were married in Mallorca, Spain during the summer. It proved to be a joyous Terp reunion, as over one third of the wedding's attendees were UMD alumni, and two thirds of the invited attendees made the trip overseas.
"I think something I did really appreciate – especially growing up as a kid in Philadelphia and going to the University of Maryland – was how surreal it was – to actually get married to my best friend in a foreign country and have so many people from the States there," Aceto said.
Ryan and his three siblings, Laura Chadha (Aceto) '07, Chris Aceto II '08, and Kyle Aceto '16, along with their father Chris Aceto Sr. '74 and sister in law Elizabeth Aceto (Emery) '07, all went to Maryland. It's a bond that goes beyond just the title, as they all reminisce about their time on campus.
Cristina's sister, Carolina, followed in her older sister's footsteps – graduating in Maryland's '17 class. Carolina will marry Joe Whalen, '16 in June 2023 for what looks to be another massive potential Terp reunion.
But Cristina will forever remember her special day as a celebration of life, and of all the connections that turned her into the person she is today.
"The feeling of being able to share a place that's so special to me, to my family, to now Ryan, with all of our friends from the States - it was really nice to be able to share a place that means so much to us with all of them," Meneses said smiling.
It sounds like Terp love always finds a way.

###
Attention Terp Couples
We're excited to announce that we have a new development inspired by our Terp Time Warp series: Terp Time Warp - Love Edition!

Email us your favorite couples picture along with a short description to alumni@umd.edu to be entered into a raffle to win a FREE bottle of Terrapin Pride Wine.
Check out our official post for the details.
###
Publication of this article does not imply an endorsement of any interview subject's views by the Alumni Association. The Alumni Blog connects you with the latest at UMD. Check out articles on advancing your personal and professional goals, elevating your UMD pride, and celebrating Terp traditions, legacies and accomplishments. For even more content, follow the Alumni Association on Facebook, LinkedIn, Instagram and Twitter