Home
About Us
News & Stories
When Terrapins Connect: Meeting Terps Across the Nation
When Terrapins Connect: Meeting Terps Across the Nation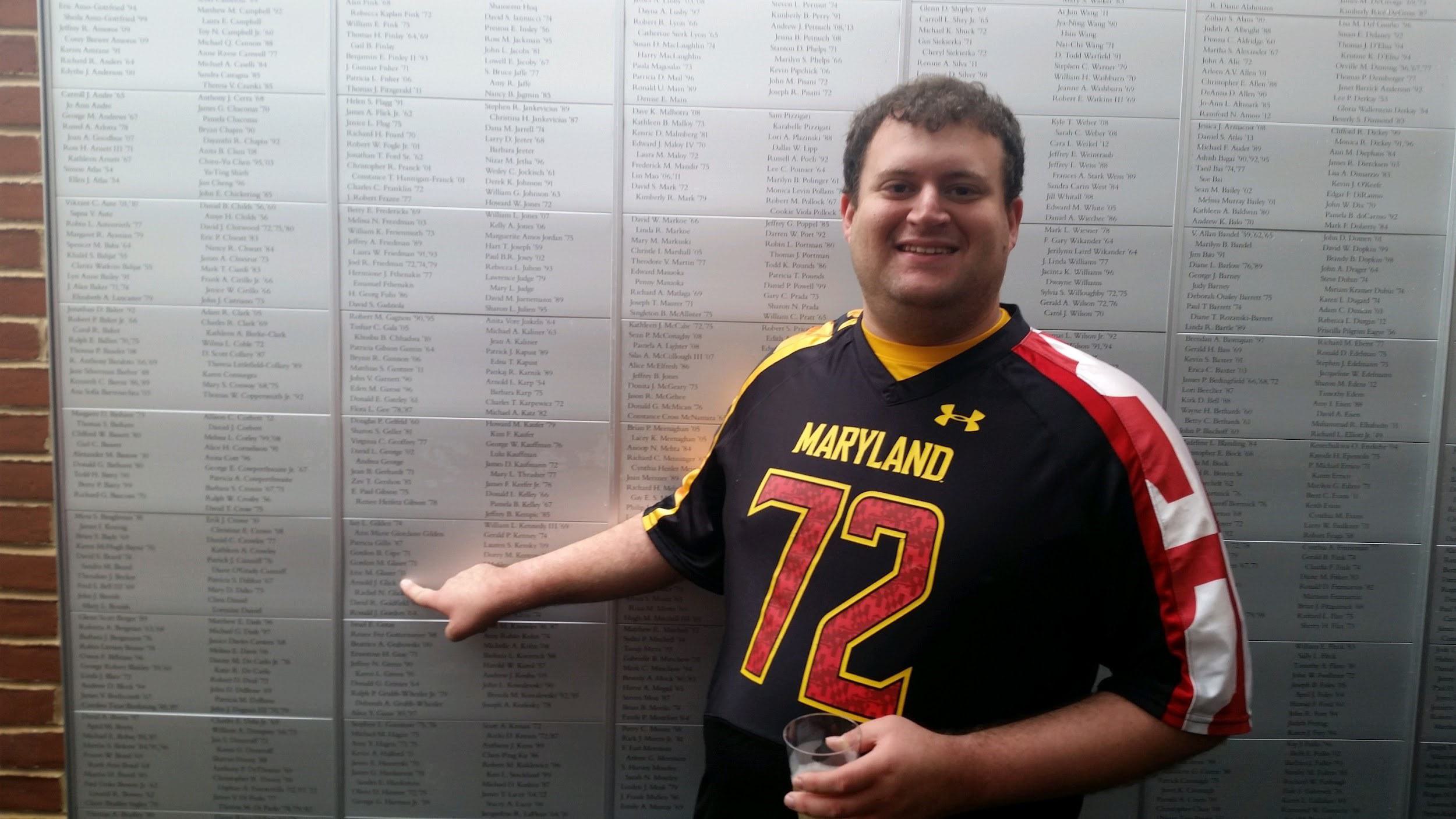 By Ethan Jenkins '23
When lifetime member Eric Glazer '11 joined Terrapins Connect back in March of 2020, he planned on offering his expertise and mentorship to current students. What he didn't plan for were the endless opportunities to engage and network with his fellow alums, helping him build allies and friends in his industry.
This opportunity now has Glazer meeting Terps across the nation.
Glazer received a Bachelor of Arts degree in Communications with a Public Relations focus and has been in the film marketing industry for over seven years. At his current job with Allied Global Marketing, he is in charge of the intern program, where he has built a pipeline of Terps into the company. With many students trying to break into the film industry and not knowing how, Glazer has served as a great bridge between students and the job market. "From what I remember as a student, the entertainment industry was a place where a lot of people wanted to go, but weren't sure how. If there's any way I can help, I will." he said.
When the pandemic hit, Glazer had less access to students and potential candidates through his usual engagement of alumni panels, speed mentoring events and speaking to students on campus. A colleague and fellow Terp Julie Gowin recommended Terrapins Connect - the university's online networking and mentoring platform - as an alternative. Hearing about an opportunity to connect with the student body again, Glazer made an account right away. "Everyone within the Maryland community has always been very friendly, very helpful no matter where they're from. Terrapins Connect has been an extension of that." he shared.
Glazer notes that the presence of a "warm and nurturing Terrapin community" on the platform has allowed him to reach out to hundreds of students as a valuable point of contact, saying, "I have put myself out there, telling students I'm available to help them, mentor them, speak to them, give them advice, whatever they need."
While Glazer continued giving back to his alma mater, his alma mater had plans to give back to him. He connected with Wesley Mazda '12 this past April in an effort to understand parts of the film industry that he was not exposed to on a daily basis.
Being in the public relations sector, Glazer has very little exposure to production and entertainment aspects of his industry. This is where Mazda fit perfectly, as he is an active coordinator and assistant to producers. After connecting with Mazda through Terrapins Connect, they are now making plans to make their Terp connection in person this Fall, when Glazer travels from Maryland to California.
"Talking with Wes so far has given me a lot of insight on the entertainment side of a production," says Glazer, "I look forward to chatting more about where our roles overlap and get to know Wes a little better."
Terrapins Connect is an online platform that allows Terps access to each other for networking, job opportunities, industry specific guidance and insight. To learn more, click here.
###
The Alumni Blog connects you with the latest at UMD. Check out articles on advancing your personal and professional goals, elevating your UMD pride, and celebrating Terp traditions, legacies and accomplishments. For even more content, follow the Alumni Association on Facebook, Instagram, Twitter, LinkedIn and YouTube. Become a UMD Champion to receive monthly shareable pride points, news and more straight to your inbox.