Home
About Us
News & Stories
10 for TEN: Devin Regan '09
10 for TEN: Devin Regan '09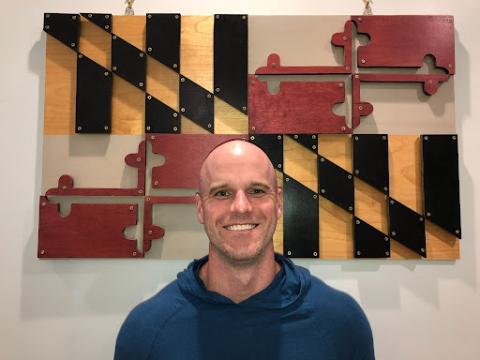 Devin Regan '09 founded Rayward Apparel with a mission that goes beyond clothing production. After being diagnosed with Stage 1 Melanoma and undergoing a successful surgery to remove the tumor, Regan learned that most standard shirts offer little to no UV protection. The need to protect his skin and a refusal to stay indoors led him into the world of UV protective clothing, but he found the limited options on the market disappointing. Believing that no one should have to trade comfort for protective clothing that feels like plastic, is unbearably hot or is produced with questionable chemical processes, Regan founded Rayward Apparel and set out to create UV apparel that protects as well as it performs.
What is your Fearless Idea?
An apparel company focused on skin cancer prevention and UV protection. Too many "high performance" shirts simply ignore the UV protective qualities a shirt is supposed to provide, leaving the wearer unnecessarily exposed to harmful UV radiation. Rayward Apparel is a brand committed to producing high quality and comfortable clothing, all of which is certified at UPF 50+ (excellent UV protection).
Describe your startup's mission and why you launched it in 100 words or less.
To create UV apparel that protects as well as it performs. It's what I needed and couldn't find.
How do you define success or determine the impact of your venture?
The bigger we get, the more impact we can have. Every shirt we sell is another person we know is properly protected from UV radiation and actively preventing skin cancer. Our goal is to be represented everywhere from small local shops to big box stores throughout the nation, and to have the revenue to continue allowing me to commit myself, my business partner, and our future employees to the cause on a full time basis.
What is the biggest problem or challenge you have had to overcome with your venture?
We started Rayward Apparel just before COVID, which introduced a host of problems we've never faced before, including our primary manufacturer shutting down for an extended period of time. It took us almost a year to receive our first batch of inventory, which had a huge financial impact on a small startup. Fortunately, we've been able to weather the storm and have had a strong start to 2021 and are excited to continue growing the business.
What is the best piece of advice you've received?
"You only live once." This is a piece of advice that's stuck with me throughout my entire life. It's motivated me to be a better athlete, business owner, and even family member and husband. It helps put things in perspective and keeps me driven to do everything I can to accomplish my goals.
What is one piece of advice you want to give to fellow Terps about launching a venture?
Stop worrying about what everyone else thinks. Just because you want to do something that might not be a popular decision, doesn't mean it's the wrong decision. I gave up a high paying salaried job to roll the dice with my own business. My friends and family may not have understood it and actively tried to talk me out of it, but it's something I needed to do and something I'll never regret. Many people find comfort in the routine and security of 9-to-5 corporate jobs, and they don't understand why everyone else wouldn't want that life. However, that's not a good fit for everyone, and it certainly wasn't for me. It's far less stressful, but also far less rewarding.
What is one book you're reading or a podcast you're listening to right now?
I'm a big fan of self-help books. They don't always provide the immediately applicable tips I'm looking for, but they always do a good job getting me in the right mindset for improving myself. One of my all-time favorites is "The Obstacle Is the Way" by Ryan Holiday, which is all about "the art of putting trials into triumph." It's a book I'd recommend everyone read, especially those interested in starting a business. I just recently started Ryan Holiday's second book, "Ego Is the Enemy," and it's already changing the way I approach business.
What do you do in your free time?
I'm somewhat addicted to sports and exercise. I'm a part-time CrossFit trainer and competitor at CrossFit NOLA in New Orleans. I also play competitive volleyball about two to three nights a week. Outside of CrossFit and volleyball, I really enjoy all the time I get to spend with my wife and enjoying the many festivals and events New Orleans has to offer.
What is your favorite alumni event or experience?
Shortly after graduating I relocated to New Orleans which can make attending alumni events difficult. However, I've been able to find a small group of UMD fans in the area and connecting with them has been a blast. We've met up at various bars around town to watch Terps basketball and football games. I never expected there to be so many fans so far from home. I really appreciate the lifelong loyalty Terps fans have, even halfway across the country.
As a student, what was one of your favorite memories or spots on campus?
I'm a huge fan of college basketball. So my favorite spot as a student was definitely the Comcast Center (which is now the XFINITY Center). Being a part of the student section at a home Maryland basketball game was always an incredible and unforgettable experience – especially the games against former ACC rivals like Duke or UNC.
###
The Alumni Blog connects you with the latest at UMD. Check out articles on advancing your personal and professional goals, elevating your UMD pride, and celebrating Terp traditions, legacies and accomplishments. For even more content, follow the Alumni Association on
Facebook
,
Instagram
,
Twitter
,
LinkedIn
and
YouTube
. Become a
UMD Champion
to receive monthly shareable pride points, news and more straight to your inbox.