Home
About Us
News & Stories
Alumni Excellence Awards: EnTERPreneuer Award Winner Seema Alexander '00
Alumni Excellence Awards: EnTERPreneuer Award Winner Seema Alexander '00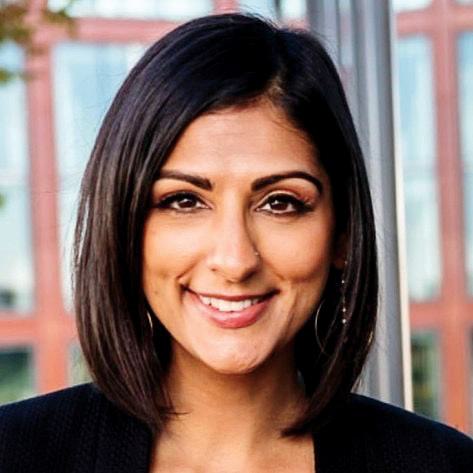 In working with hundreds of growth-focused entrepreneurs and CEOs around the world, Seema Alexander '00 starts with two simple questions: "Why does your business exist?" and "What makes you unique?"
"While most entrepreneurs start with a vision of what they want their business to be, 99 percent of them evolve," Alexander notes. "Their current brand and the way they're being perceived in the market doesn't reflect their true capabilities, expertise, and unique offering, hindering them from the ideal sales, partnerships, and intentional growth."
The daughter of immigrants from India, Alexander grew up in an entrepreneurial family that in the 1970s started the first Indian vegetarian restaurant in Washington, D.C. The venture went from success to near bankruptcy 20 years later.
The experience drove Alexander's passion to understand why businesses succeed and fail. It was during her time at the University of Maryland, particularly in her business classes, that she learned the foundational principles of strategic growth.
After a 13-year career in marketing and business growth strategy at Prudential Financial (including working on the historical rebrand of the company), and earning her MBA from Fordham University, Alexander realized that all companies have inflection points.
"It's those that are able to reconcile their conviction, experience, and market data to position themselves as a sherpa in their ideal market that become the most sought-after," she says.
Alexander coined this critical phase of a business as "repositioning-to-scale." She notes that "this is not a marketing exercise, it's a strategic one that ultimately, if implemented correctly, can set the direction and growth strategy for businesses."
This revelation drove her to launch Disruptive CEO Advisory in 2014, the leading brand repositioning and strategic advisory firm. The company enables CEOs and entrepreneurs to identify their unique position in the market and become scalable, sustainable, and sought-after in business.
Every consulting engagement, business growth CEO accelerator, and workshop is underpinned by her proprietary 6-step strategic decision making framework called the "U.N.I.Q.U.E. MethodTM". It's the blueprint that helps entrepreneurs through, what Alexander calls, their "spaghetti throwing phase." This model is practical and adaptable enough to be leveraged by solo-preneuers to growing companies alike.
Alexander is also an entrepreneur-in-residence at the University of Shady Grove, a co-organizer of DC Startup Week, and is a wife and mom of two daughters.
In recognition of Alexander's entrepreneurial enablement efforts, the UMD Alumni Association recently named her a recipient of the EnTERPreneur Award.
###
Publication of this article does not imply an endorsement by the Alumni Association. The Alumni Blog connects you with the latest at UMD. Check out articles on advancing your personal and professional goals, elevating your UMD pride, and celebrating Terp traditions, legacies and accomplishments. For even more content, follow the Alumni Association on Facebook, LinkedIn, Instagram and Twitter.