Home
About Us
News & Stories
Meet the Board of Governors: Theodore "Ted" A. Offit '77
Meet the Board of Governors: Theodore "Ted" A. Offit '77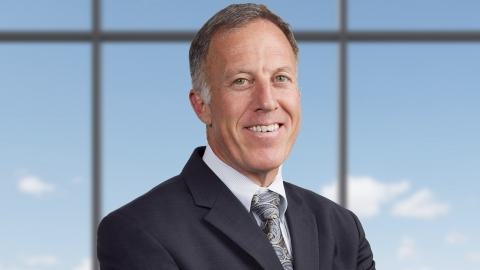 By Allison Eatough '97
The University of Maryland was a fond but distant memory for attorney Theodore "Ted" A. Offit '77 when he traveled to Philadelphia 20 years ago to open his law firm's third office.
"I had just drifted away from the university," the Baltimore native said. "Other than the occasional athletic event, I had no reason to go back."
It didn't even cross his mind that being a Terp could help him connect with fellow Philadelphia business owners – until he ran into Joe DiMaio '78 at a networking event. Like Offit, DiMaio was an accounting major at the University of Maryland.
"He asked me, 'Are you a member of the Alumni Association?'" Offit recalled. "I said, 'No.' He then said, 'You should join the Alumni Association. Come along with me.' He was my guy."
DiMaio introduced Offit to other Philadelphia alums, and within weeks, Offit joined the Philly Terps Alumni Network.
"I lived in Baltimore and had offices in Baltimore and the D.C. area, but I ended up joining the Philly alumni association," he said. "I met so many people in business through the association. It became my first comfort level in Philadelphia."
Offit then learned about Terrapin Professional Network in New York and began attending "Maryland in Manhattan," the University of Maryland's signature New York event. Soon after, he opened a New York branch of his law firm, Offit Kurman Attorneys of Law.
"I give our Alumni Association credit for the growth of my business," he said. "I grew my business because of opportunities I was able to see and feel through alumni."
Inspired to give back to the association, Offit joined the Board of Governors in 2019. He serves as the board's finance chair, providing guidance on the association's business and budget. The leadership of Amy Eichhorst, associate vice president of alumni and donor relations and executive director of alumni relations, and Peter Canine, chief operating officer and chief financial officer, make the job easy, he said.
"Amy, Peter and all of the folks who are involved in outreach and engagement do a terrific job," Offit said. "I just try to bring some different thought processes so it's not an echo chamber."
Over the next year, Offit said he hopes to place a greater emphasis on Terp involvement and fundraising for the university, especially to help students in need.
"As President [Darryll] Pines says, 'The greatest measure of success in an institution is the success of its alumni,'" he said.
###
The Alumni Blog connects you with the latest at UMD. Check out articles on advancing your personal and professional goals, elevating your UMD pride, and celebrating Terp traditions, legacies and accomplishments. For even more content, follow the Alumni Association on Facebook, Instagram, Twitter, LinkedIn and YouTube. Become a UMD Champion to receive monthly shareable pride points, news and more straight to your inbox.