Home
About Us
News & Stories
Six Reasons to Join Terps Thrive in 2023
Six Reasons to Join Terps Thrive in 2023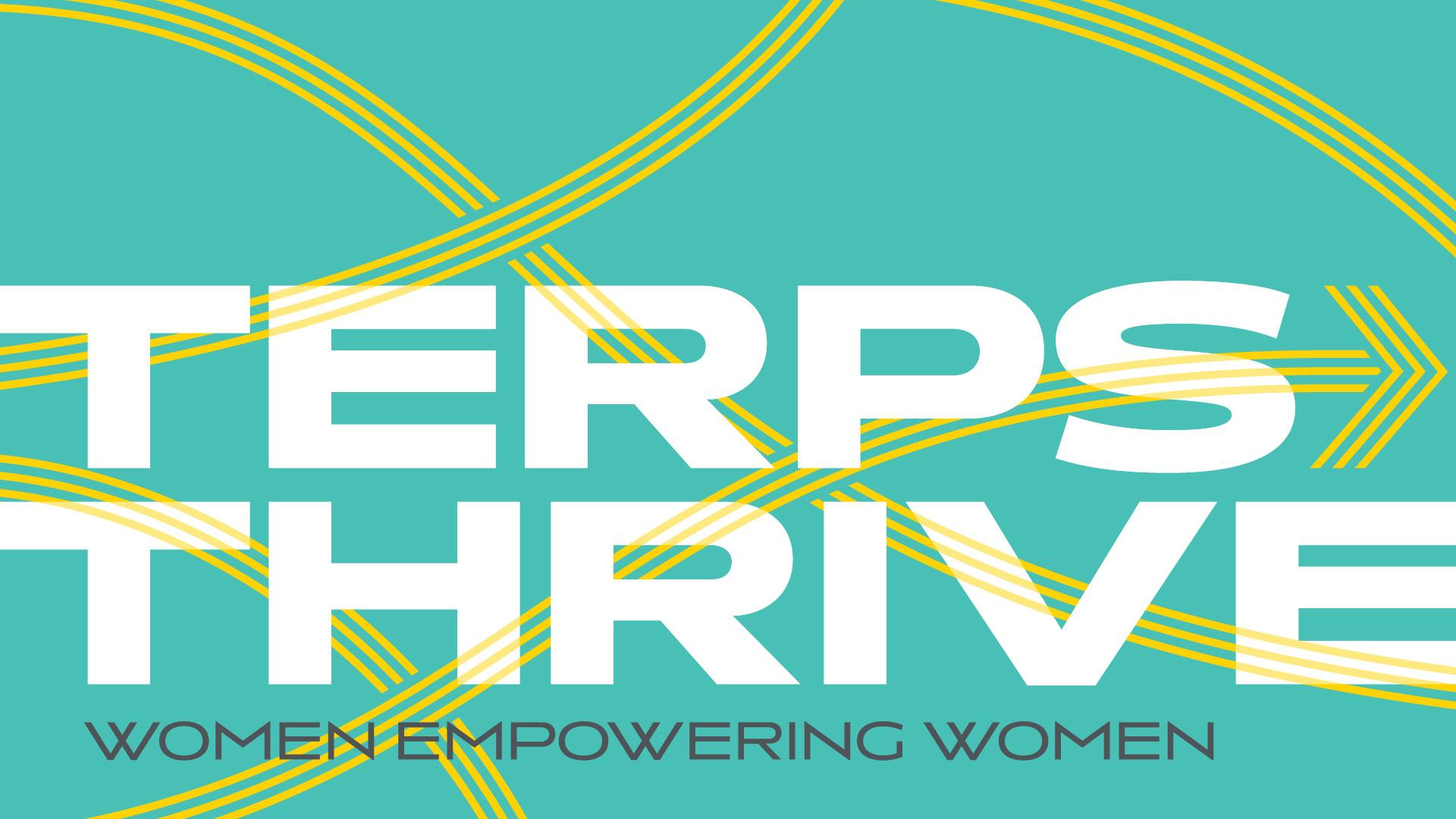 New year, new you! Whether you are setting out to crush fitness goals, volunteer in your community or simply get up with one less alarm in the morning, the start of a new year is always a great refresh.

Lucky for you, your Alumni Association has been thinking about how we can continue to bolster support for our alums, and in this new year, we have something special for all of our women-identifying Terps ready to tackle their future with energy and support.
Ladies, we know how hard career advancement can be. It's exhausting and let's be real, sometimes you need someone just like you to talk to. Well, you're in luck! The University of Maryland Alumni Association has revamped Terps Thrive - a women's mentorship program dedicated to helping Terp women connect with each other to advance their careers, reach their goals and build a community.
In case you're not sold yet, here are six reasons we think you should join this year's cohort:

1. Connect with women who are there to support and cheer you on.
This program has the tagline "women empowering women" for a reason. As part of this initiative, you will join a group of fellow Terp women who are there to support and cheer you on. Gain motivation, accountability and even some new friends as you sign up! Women will be matched with mentors based on their career path and the following three tracks:
Women new to their careers

Women who work in male-dominated spaces

Women of color working in predominantly white spaces
2. Gain access to exclusive events, just for Terps Thrive members!
Throughout the program, you will gain access to exclusive, interactive Terps Thrive webinars on topics ranging from fighting imposter syndrome to tips from HR experts on five mistakes young professionals make.
And as a participant, you will also gain discounted access to our first-ever Women's Leadership Development Conference taking place on campus in March. The conference will be full of inspiring events and networking time where you can meet notable Terp women and UMD staff from across the university and alumni network.
3. It's only one-month long.
You're not signing away all your free time. This one-month program is designed to deliver quality programming without the exhausting time commitment. With structured meetings once a week led by mentees, the month will fly by and you'll reach the end of the month amazed of all you have accomplished.
4. It's guided.
Have you been part of a mentorship program that feels awkward? Maybe you haven't been quite sure what to talk about? Us too. Which is why we have designed a mentorship playbook for all Terps Thrive participants that mentees and mentors can follow to get the most out of the program. No need for mentors or mentees to make up their own questions or take guesses at how to lead the conversation - we take care of that for you.
5. It's cheap!
Too often we dive into career development programs that are hundreds of dollars, placing us in financial stress when we are supposed to be empowering ourselves. Good news - Terps Thrive is only $20 for mentees and FREE for mentors. And for our Alumni Association members, there is even MORE of a discount. Check out our pricing
6. Mentorship has proven to be valuable for both mentors and mentees.
It's not just mentees who benefit from mentorship. Mentors can boost interpersonal skills, gain new perspectives, establish important leadership skills and add to their qualifications all from mentoring. Not to mention the warm and fuzzy feeling they get from giving back to their Terp community.
Meanwhile, mentees gain a trusted ally in their career development and gain experience in leading career discussions and reflections for themselves.
According to Moving Ahead research, 87% of mentors and mentees feel empowered by their mentoring relationships and have developed greater confidence.

What are you waiting for? Sign up now! You can register for the program until January 20.
Still have some questions? Email Megan Masterson, Manager of Alumni Career Programs who is leading this program, at meganjm@umd.edu

Note: Due to an overwhelming amount of initial interest and sign-ups, any mentors that sign up after January 4 will be added to our waitlist. There are still mentee spots available. The Alumni Association thanks you all for your massive support, and is looking forward to providing all Terps with the resources and expertise necessary to elevate their skills and careers to new heights.
###
Publication of this article does not imply an endorsement by the Alumni Association. The Alumni Blog connects you with the latest at UMD. Check out articles on advancing your personal and professional goals, elevating your UMD pride, and celebrating Terp traditions, legacies and accomplishments. For even more content, follow the Alumni Association on Facebook, LinkedIn, Instagram and Twitter.