Home
About Us
News & Stories
Terp Alum's Kidney Gift Sparks Decade-long Friendship and New Search for Donor
Terp Alum's Kidney Gift Sparks Decade-long Friendship and New Search for Donor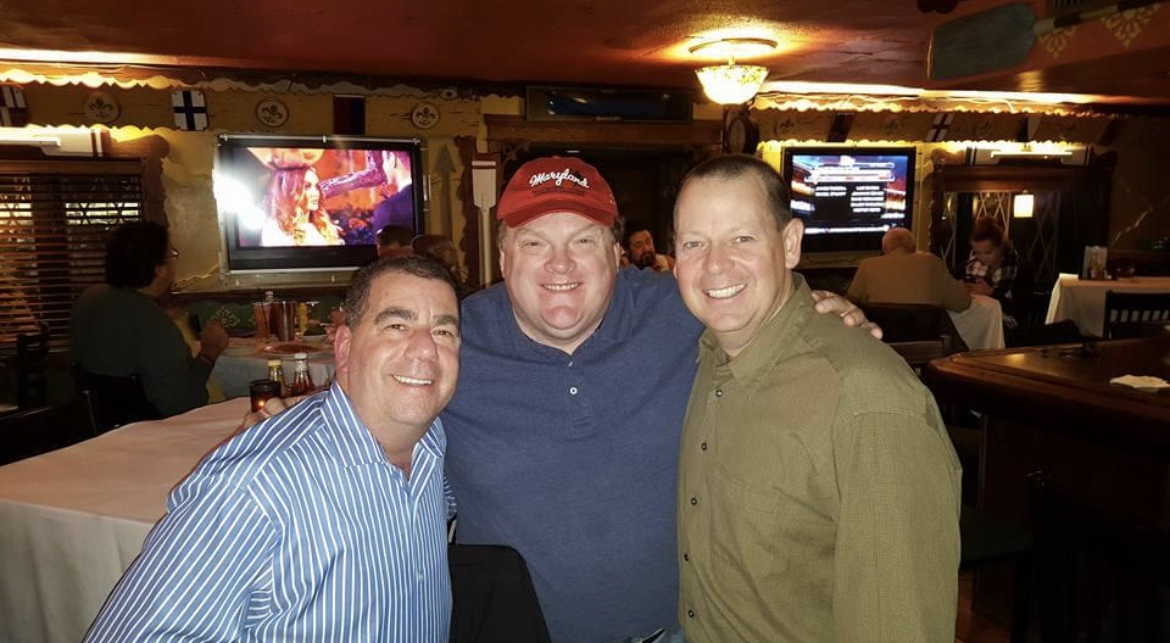 Gene Fatula '88 (right) described his father, Edward, as a noncompliant diabetic. In 1998, at the age of 61, he suffered a heart attack at his son's Philadelphia-area home and did not survive. But because he was an organ donor, 17 others did.
"He was able to give a gift to a lot of people who needed it," said Fatula.

It was his father's organ and tissue donation that would inspire Fatula years later. In 2012, he was scrolling on Facebook when he read that his University of Maryland Delta Sigma Phi fraternity brother needed a kidney transplant. Fatula, who was an Individualized Studies major with an emphasis on Sports Marketing and Management, didn't hesitate to offer his organ.

It didn't matter that Fatula, who went on to get his master's degrees in Healthcare Administration and in Physical Therapy, hadn't seen or talked to Mike Goldfarb '87 (left) in 25 years. It also didn't matter that they weren't particularly close during college, running in different circles. Goldfarb was a year older than Fatula and had transferred to Maryland from the University of Wisconsin-Oshkosh his junior year. But they were connected through their Jewish faith and because of Maryland's Greek system.

Goldfarb, who suffers from polycystic kidney disease (PKD), was in disbelief. "I was quite surprised and very glad, obviously," he said. Goldfarb, who graduated with a BA in General Studies with an emphasis in Advertising/Law and Public Policy, repeatedly asked Fatula about his decision to donate. "Fatula said he was 100% on board and ready to go. I was quite shocked and taken aback. It took me a little while to process that he was actually doing this."

After undergoing the initial screening process and being approved, Fatula and his wife Karen flew to Chicago, where Goldfarb works for LG Electronics, to undergo the transplant procedure.

"I whole-heartedly believed in it, but never in my wildest dreams did I ever think I'd be a living donor," said Fatula. "But as soon as I saw Mike's post, it just struck a chord with me that I could do this for him, and we both could still live a relatively normal, happy and healthy life."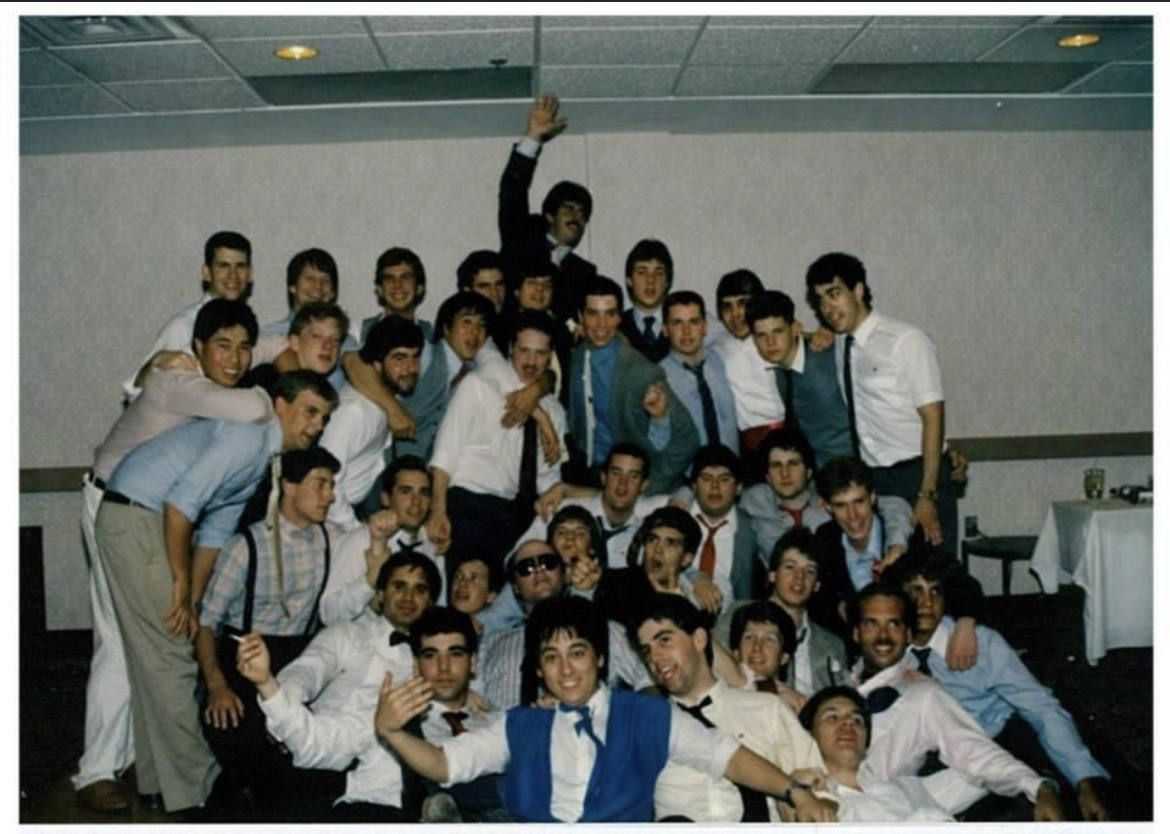 Delta Sigma Phi fraternity brothers gather, circa 1987.
The two became close over the last decade. They stay in touch, always exchanging birthday and holiday greetings, and periodically visiting each other. As a thank-you gesture, Goldfarb sends Fatula Lou Malnati cheese pizzas and key lime pie from Chicago every birthday. "We became very close afterwards and are still close today," said Fatula, who is a managing partner at Keystone Contract Manufacturing Solutions and a spokesperson for the National Kidney Foundation.

A year after the surgery, Goldfarb hosted a celebration at the Santa Fe Café in College Park (now home to Terrapins Turf), where new and old fraternity brothers gathered. It was also an opportunity for Goldfarb to spread awareness about PKD and organ donation, and in particular, living kidney donation. Receiving a kidney from a living donor has a higher success rate and usually a longer lifespan than one from a cadaver, according to the Transplant Center at Rhode Island Hospital.

The National Kidney Foundation estimates a kidney from a living donor lasts about 15 to 20 years. Fatula's donated kidney, however, started failing recently. Goldfarb had it – and his other two kidneys – removed in August and has been on dialysis while he awaits a new kidney. He is now on another search for a live kidney donation. Goldfarb said he was aware of two people who went through the testing process but neither qualified. He said there's someone else going through the process right now but he doesn't know who it is.

Perhaps another fraternity brother will step up as Fatula did 11 years ago.
###
Perspective Donor Questionnaire: https://nmlivingdonor.org/
Interested donors contact: mybrotherneedsakidney4@gmail.com
###

The Alumni Blog connects you with the latest at UMD. Check out articles on advancing your personal and professional goals, elevating your UMD pride, and celebrating Terp traditions, legacies and accomplishments.
Have an interesting story to tell about yourself or your friends from your days at UMD? Email our team at maycardi@umd.edu for a chance to be featured on the Alumni Association blog and receive EXCLUSIVE PRIZES!
For even more content, follow the Alumni Association on Facebook, LinkedIn, Instagram and Twitter.