Home
About Us
News & Stories
Terp Insights: We Are Judging You – Do You Care?
Terp Insights: We Are Judging You – Do You Care?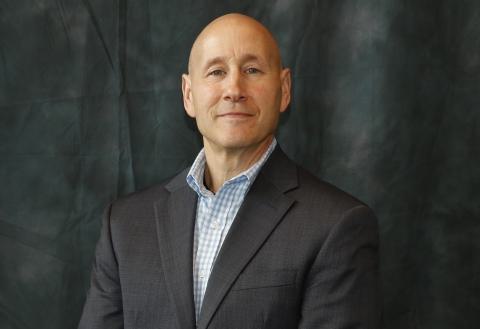 By Glenn Rudin '81
Glenn Rudin '81 has been working in the sales and marketing fields for more than 25 years. He specializes in messaging and personal branding. Glenn learned his sales and marketing lessons working for Fortune 500 companies as well as small start-ups that he helped found.
During his career he has sold to the very largest companies in the world including Wal-mart, Target, CVS, Walgreens, Disney, Universal Studios, the NBA and more. His product expertise is in the development, sourcing, manufacture, importing and selling of a wide variety of consumer products. He regularly attends trade shows around the world sourcing products and helping companies with their trade show booth look and message.
Over the past 5 years Glenn began embarking on his professional speaking career, which now has him regularly delivering his: Would YOU Do Business With YOU?! seminar at universities, libraries, and national conventions. Glenn can help you find your unique selling proposition (USP) so that you can stand out versus your competitors. He can help you craft and deliver a message within your 30 second elevator pitch so that you are clearly understood. He has now written his first book (due out in March of '21) called: A Brand in Your Hand.
When Glenn is not working he spends his spare time working-out early and practicing his guitar late into the evening.
"Mirror, mirror, on the wall, who's the fairest of them all?"
– Evil Queen in Disney's Snow White
The Evil Queen may have been interested in being the fairest of them all, but we live in the real world. You don't need to be the fairest of them all to make a positive impression on the people you meet. However, you do need to be aware of the norms and standards in your business sector to make sure you are not running too far outside the lanes of your industry.
You should be aware of your personal brand and the impression it makes on your potential business contacts. Some of the people showing up on Zoom calls seem to have no mirror to check how they look before they appear on camera. Maybe some people don't care how they appear to the world. This is a mistake. The first impressions you make, whether virtual or in-person, count.
More than 55% of us judge each other on our physical appearance. So if your appearance is not consistent with your message or your company's brand, you are out of sync. You are relying on us to bring your message into focus. Most times we are not up to the task and your success rate can drop.
Some questions to consider:
1. Do you know what your personal brand is?
2. Is your personal brand aligned with your business's brand and message?
In order to be able to answer these questions you must first take the time to consider what your personal brand is. Some of this is determined by the industry you work in. Lawyers need to appear more conservative in dress. Individuals working in the creative fields have more latitude in terms of their wardrobe and look, but they also must be careful how far they push norms.
Some creative people might think they are expressing their creativity via their wardrobe choices. Potential clients might be turned off if "the creative look" goes too far outside the norms. There is a balance between expressive and offensive, but remember it's the client we are after. We want people we come in contact with to have a confident feeling about working with us. If your appearance is not creating confidence then you are diminishing your chances for success unnecessarily.
Take some time to know what your personal brand message should be. Then make sure it is in sync with your industry, brand and business brand. If possible, get some unbiased opinions from colleagues or friends to make sure they are seeing what you see.
If things are not crystal clear, address your wardrobe and appearance accordingly.
Also remember, if any of your staff comes in contact with customers or potential clients, they too must be dressed according to your corporate branding standards. You need to be aware of their messaging just as much as your own. Sometimes your staff doesn't even realize the impact they have on your company when it comes to appearance, and it is your job to bring this to their attention.
Your appearance on behalf of your business matters to the people you come in contact with. Without ever saying a word you are sending a message about your company and yourself. Our attention spans are very short, and anything that erodes your focus on the message you are trying to convey only hinders your chances for success.
Endeavor to understand the norms of dress and appearance for the industry you are in. Always look like you are ready to do business with clients and potential customers. Remember, first impressions count now (whether virtual or in-person) as much as they ever did.
It might just be time to address your mirror like Disney's Evil Queen.
Hear more of Glenn's professional advice during Terrapin Love Week, when he presents on Loving your Professional Self (Would you do business with you?), Thursday, February 11 12 p.m. EST. About the event: You have less than 30 seconds to make a positive impression. Are you putting your best foot forward? 75% of us struggle with our Appearance, Elevator Pitch, Personal Branding and Networking. It doesn't have to be that way. Join Glenn Rudin '81 as he conducts his interactive and original seminar; Would You Do Business With YOU?! Find out just where you stand and where you need help in creating the best in-person persona you can. Register Now.
###
Elevate the value of your degree and advance your goals - read from successful Terps for crucial insights on career advice, professional development and more. Are you an expert? We'd love to hear from you. Reach out to Christine Kunkel with your story.
Interested in keeping up with the latest career-based insights? Join our Career Tips for Terps Newsletter.
The Alumni Blog connects you with the latest at UMD. Check out articles on advancing your personal and professional goals, elevating your UMD pride, and celebrating Terp traditions, legacies and accomplishments. For even more content, follow the Alumni Association on Facebook, Instagram, Twitter, LinkedIn and YouTube. Become a UMD Champion to receive monthly shareable pride points, news and more straight to your inbox.