Home
About Us
News & Stories
What You Need to Know Before Traveling Internationally This Summer
What You Need to Know Before Traveling Internationally This Summer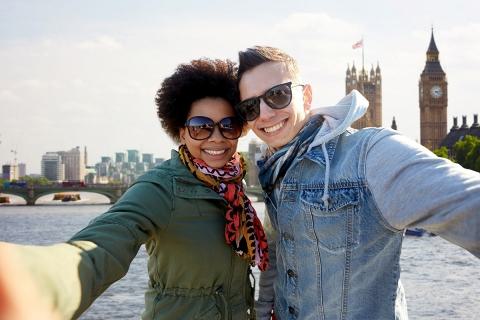 Whether you're traveling for work or pleasure, going overseas can be the adventure of a lifetime. Unfortunately, it can also be a threat to your health if you don't take the proper precautions. However, there are a few things you can do before your trip to keep yourself safe and worry-free while traveling. Scott Burger, D.O., chief medical officer at University of Maryland Medical System's partner ChoiceOne Urgent Care, shares his tips for staying safe while traveling overseas.
Research What You Need
Traveling internationally takes a lot of planning. It's important to make sure that you have everything you need, from packing the right kind of clothing to getting the necessary vaccinations for your trip. When a patient works with ChoiceOne, the process begins by filling out an online questionnaire, which is then reviewed by their medical team.

"They have country-specific information available through the Center for Disease Control that allows them to make recommendations about immunizations, what medications they might need, what's required to be able to get into the country, and what's recommended for safety," says Dr. Burger.

After hearing recommendations from ChoiceOne's experts, the patient can select which vaccines they want. They can then go to an urgent care location and ask any follow-up questions they might have, send any prescriptions they might need to the pharmacy, and receive their immunizations.
Vaccinate Ahead of Time
You might know that you need certain vaccines for traveling safely to your destination, but you may have to get these vaccines earlier than you might think. If possible, try to plan your vaccinations far in advance of the actual trip. This will ensure that the vaccine is working properly during your travels. "Some vaccines take longer than two weeks to become effective," says Burger. Timing can be especially problematic for vaccines that require a series of injections. Dr. Burger encourages people to get vaccinated one to two months in advance of the big trip.
Get Insured
Purchasing a basic travelers health insurance plan could be a great option for you, depending on your current insurance plan and your travel itinerary. "Find out if your health insurance covers injuries or illnesses that you could get while traveling," says Burger. If you are going to be taking part in high-risk activities during your trip, consider purchasing evacuation insurance. "Evacuation insurance allows someone who is severely injured to be medevaced back to the United States," says Burger.
Digitize Your Travel Documents
Unfortunately, it's possible that you may lose your travel documents during your big adventure. The best way to combat this? Uploading a password-protected file to Google Drive or your email account. "If you lose your itinerary, your tickets, or your passport, you want to be able to access electronic copies quickly," says Burger.
Bring Prescription Documentation
If you need to travel with medications, it's important to keep them in the prescription bottle when packing. You should also have a copy of the prescription with you if possible. "The governing authorities where you're travelling need to be able to confirm that your prescription is legitimate," says Burger. Travelers who take controlled substances should be particularly cautious when transporting medications overseas.
Pack a First Aid Kit
"People should bring a small first aid kit filled with items appropriate to where they are traveling," says Burger. For example, if you are traveling to the developing world, water purification tablets might be needed. Ask your doctor about what precautions you should take for your specific destination and itinerary.
---
Take the first step to healthy travel by filling out ChoiceOne's questionaire. There are ChoiceOne locations across Maryland in Baltimore County, Baltimore City, Caroline County, Harford County, and Talbot County.