Home
About Us
News & Stories
Event Recap: East Coast Doctoral Gathering
Event Recap: East Coast Doctoral Gathering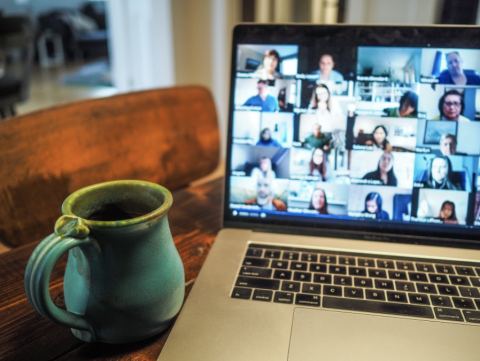 By: Abby Humbel '21
On Thursday, January 21, nearly 200 Terps, doctoral students and postdoctoral alumni, gathered virtually to explore how alumni can support the diverse career needs of current doctoral students and postdocs. The event was jointly hosted by Benoit Bosquet Ph.D '01 and Steve Fetter, associate provost and dean of the Graduate School.
The program was a part of a new series of doctoral and postdoctoral alumni networking events jointly sponsored by the Graduate School and the University of Maryland Alumni Association. This event was preceded by a similar program on the West Coast and will follow with another in the Central Region. The series of gatherings was also an opportunity to launch the UMD Global Doctoral and Postdoctoral Alumni Network (UMD-DOCNET).
Bosquet has been involved in supporting doctoral careers through his affiliation with the World Bank. He opened the meeting discussing the importance of supporting doctoral students and postdocs and underscored the role alumni can play in exposing them to a variety of careers.
Susan Martin, program director for the Graduate School's doctoral careers office shared information about programming available to current students - from career talks and virtual employer panels to individual advising. "When students are exposed to alumni they are more motivated to explore careers earlier," said Martin, "and the online environment has really maximized this interaction." Blessing Enekwe, who leads the Postdoctoral Office then shared the support systems in place for that community of scholars.
After meeting as a whole group, breakout rooms were organized for small-group discussion and networking. Attendees represented the diversity of UMD's graduate programs - arts and humanities, education, social sciences, journalism, public policy and STEM. Almost 30 campus administrators and faculty were tapped to serve as facilitators. In addition, members of the newly formed Doctoral Career Advisory Board (DCAB) also offered their assistance, including: Sherika Sylvester, Mauricio Rangel-Gomez, Debdatta Sinha Roy, Shaye Storm, Sue Lin and Babita Das.
Michael Alessi Ph.D. '02, a global industry advocacy advisor at ExxonMobil, found the groups particularly helpful.
"This gathering was a unique opportunity to network with peers about their experiences after graduation. This type of experience would have been invaluable as a graduate student, providing perspectives on post-graduate life that are very different from what you will receive from within your academic department. It was great to meet so many UMD grads that love the university and want to give back to the next generation of doctoral students," he said, adding, " I can't wait for the next event."
Groups were asked to focus on questions related to creating and sustaining a supportive doctoral and postdoctoral alumni network, with an eye on enhancing career support for the doctoral campus. Collaborative questions such as this one opened a conversation for the participants to share how they can support each other and advance in their networking.
Overall, there was very positive feedback from those who attended including facilitator Nabila Hijazi Ph.D '20, a lecturer at the University of Maryland.
"I was quite excited to witness the motivation and the enthusiasm the attendees had towards the East Coast Doctoral Alumni event and the potential communication and support the UMD Doctoral Alumni Network promises. All expressed interest in coming back to coach graduate students or offer advice or resources to help students pursue both academic and non-academic jobs. Many wished they had these types of resources when they were graduate students themselves. I, myself, wished I had this type of support, as I am still tirelessly and unsuccessfully navigating the job market," she said.
Since the meeting, UMD-DOCNET's membership has more than doubled according to Anna De Cheke Qualls, director of external and alumni relations at the Graduate School. "It is wonderful to see so many connections made between our doctoral alums. There is so much untapped potential in this growing network and I can't wait to see where it goes," she said.
###

The Alumni Blog connects you with the latest at UMD. Check out articles on advancing your personal and professional goals, elevating your UMD pride, and celebrating Terp traditions, legacies and accomplishments. For even more content, follow the Alumni Association on Facebook, Instagram, Twitter, LinkedIn and YouTube. Become a UMD Champion to receive monthly shareable pride points, news and more straight to your inbox.